Edward "Babe" Denny carried his name with pride — although at first he didn't have one.
As the first Black motorcycle cop in the Indianapolis Police Department and a former longtime city parks employee, Denny created a legacy of community service on the near southside that still lingers to this day. 
When Denny was born, he wasn't given a name, said his great-grandson Edward Denny IV. Until his family settled on the name Edward, he was merely called "infant" and "baby," hence the nickname. It's unclear how or when Edward Denny got his name— but it's a name that has been carried through generations with great pride. 
Head south of Lucas Oil Stadium and you'll find the remnants of a once thriving neighborhood made up largely of Black people and Jewish immigrants.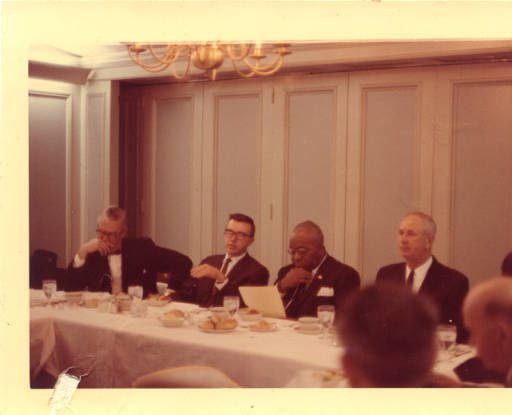 Just past the parking lot behind the stadium and near an Interstate-70 overpass sits a small park. The park brings the neighborhood together despite demographic changes over the decades and the continuous threats to its survival.
The park is named after Denny.
People who grew up or raised families over the decades reunite with each other on the first Saturday of every August for an annual picnic in Babe Denny Park. For more than 50 years, the picnic has welcomed back residents who had moved long ago and many out-of-state visitors.
Bordered by South Street, Madison Avenue, Morris Street and West Street, the near southside neighborhood Babe Denny began seeing settlment in the late 1830's and 40's.
Mixed land use was an integral part of the neighborhood and the construction of a railroad at the northern edge provided jobs and spurred industrial and commercial growth.
Alongside churches, homes and shops also sat mills and warehouses. 
Indianapolis' first Arabic-speaking neighborhood was located where Lucas Oil sits today— and almost as quickly as the community built itself up, redlining, racism and the gutting of thriving businesses threatened its survival.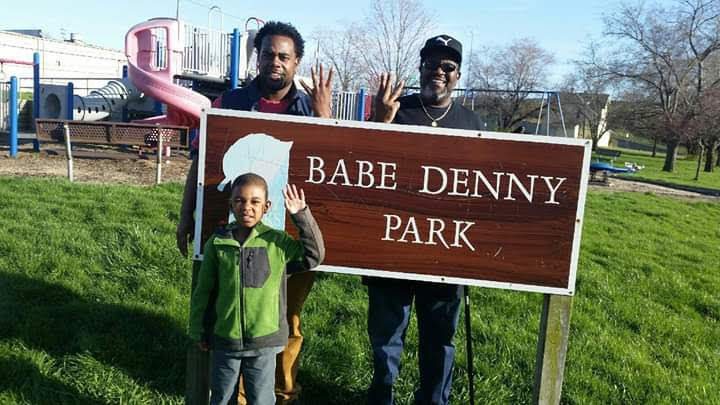 By the 1920's, increasing industrialization eliminated much of the housing stock, forcing Arabic-speaking immigrants to relocate. 
After World War II, business expansion demolished houses and the remaining fell into disrepair. 
The construction of I-70 accelerated the decline of the neighborhood, ripping directly through the once thriving neighborhood. 
In 1989, residents of the area formed the Babe Denny Neighborhood Group and created Babe Denny Park. However, the park almost didn't come to fruition because of threats from the Indianapolis Police Department. Only after community outcry did the city commit to a long-term vision of the park. 
Despite the years that have passed, former residents of the south side neighborhood still gather every summer for a community-wide picnic and the pride of "Babe" Denny lives on. 
Edward Denny IV carries his great grandfather's name proudly— so much so that he carried on the family name when his son was born. He hopes his son continues the legacy one day.
"Once you learn the history and then create your own history, you take pride in knowing that somebody came before and laid some groundwork," Denny IV said. 
Edward Denny III described his grandfather, "Babe" Denny, as a tall, quiet guy. "But he had a lot of strength in his character and stuff."
And Denny III said he never stops bragging about having a son and a grandson to carry on the family name.  "Take a lot of pride in it," he said. 
Contact staff writer Jayden Kennett 317-762-7847 or by email jaydenk@indyrecorder.com. Follow her on Twitter @JournoJay.