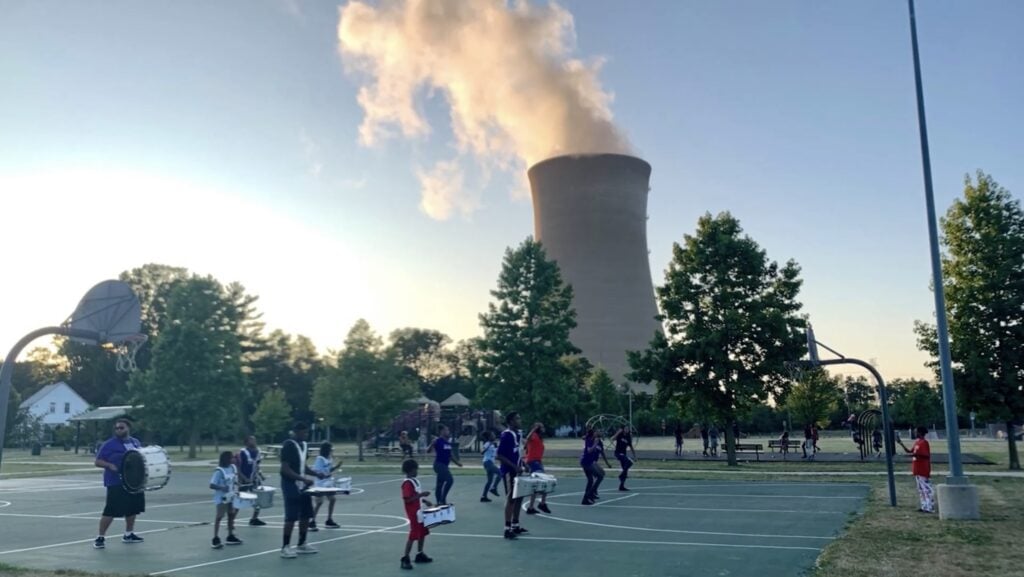 Residents and civil rights organizations in Michigan City are concerned they will face a water crisis if something isn't done about a power generating station's leftover coal ash.
The Michigan City Power Generating Station stores coal ash in ponds and uses it as fill. Coal ash, which produces the majority of industrial waste in the U.S., is the material left after burning coal that contains carcinogenic chemicals such as mercury, lithium and arsenic, according to Indra Frank, director of Environmental Health and Water Policy at the Hoosier Environmental Council.
The Northern Indiana Public Service Company (NIPSCO) has already excavated most of the coal ash ponds and plans to fill the 10-foot cuts of dirt that were removed with non-contaminated soil — but Earthjustice, which is suing the EPA for allegedly failing to regulate coal ash landfills, estimates 2 million tons of coal ash fill will be left behind with NIPSCO having no plans to dispose of it and no federal regulations to require them to do so, said Mychal Ozaeta, senior associate attorney for Earthjustice.
Local organizations including the LaPorte County branch of the Indiana NAACP and the HEC filed a federal lawsuit against the EPA and its administrator for allegedly failing to regulate coal ash landfills that are causing concerns for cancer and other behavioral problems in low-income communities and communities of color.
A steel seawall is the only thing that separates the Michigan City Power Generating Station from Lake Michigan, and Donnita Scully, chairperson for the environmental climate justice and health committees for the LaPorte County branch of the Indiana NAACP, said it's not a matter of if, but when the structure will give and contaminate the lake with toxic pollutants.
"We know that the seawall was not meant to be there forever," Scully said. "Parts of it have failed already, but greater portions of it will fail."
Reports commissioned by NIPSCO and Earthjustice said more than 25% of the underwater structure is already compromised and sections toward the outer edge have washed out. "Serious levels" of arsenic are already seeping through holes in the steel wall into the lake and a nearby creek, which many residents, including Scully, rely on for well water.
If the steel wall were to give out, it would cause catastrophic effects to the shoreline of Lake Michigan and nearby Indiana Dunes National Park, as well as impact local drinking water utilities, Frank said.
And Scully doubts that the local water sanitizing system would be adequate enough to handle a cleanup at such a massive scale, she said. She said a spill has the potential to affect millions of people in Indiana, Illinois and Michigan, and time is of the essence.
"You see what happened in Flint, Michigan?" Scully said. "You see what's going on down there in Jackson, Mississippi? You know, we don't want to be the next community."
Contact staff writer Jayden Kennett 317-762-7847 or email jaydenk@indyrecorder.com. Follow her on Twitter @JournoJay.