Musician and educator Nabil Ince will use a $75,000 grant to highlight the effects of gentrification and cultural erasure on three historical Black neighborhoods in Indianapolis.
Ince will create a project called "Deep Currents" as part of a residency at the Harrison Center. "Deep Currents" will be a collection of five songs and accompanying music videos. The grant was awarded through the Joyce Foundation's 2022 Joyce Awards.
He said the project is close to his heart because he is both Black and affected by the damage gentrification has caused to communities he's lived in. Ince is already a storyteller but said the grant will allow him to follow the natural progression of his work.
Though diverse, his hometown of Columbia, Maryland, did not offer the traditional art scene you would find in major cities such as Chicago, New York City or even Indianapolis. He spent most of his middle and high school years as a competitive swimmer and creating music.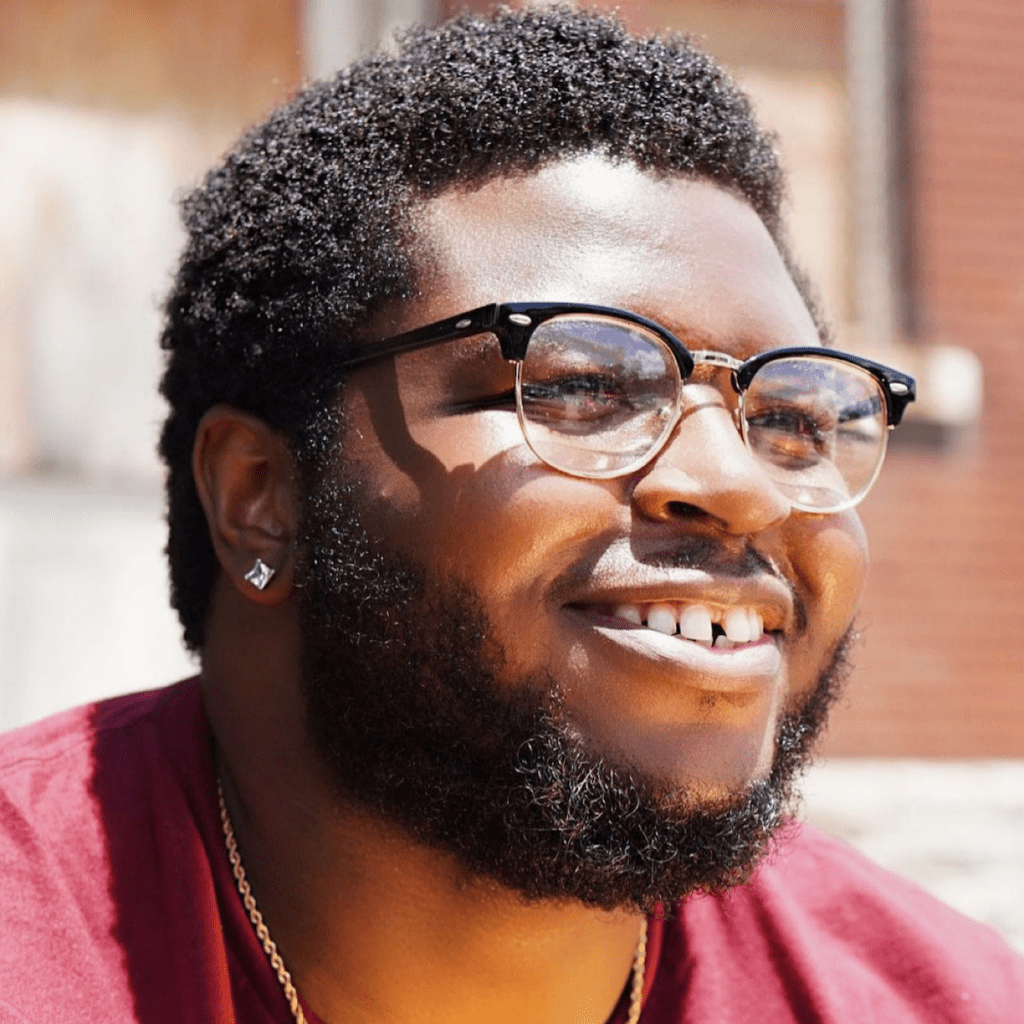 His entry into music was at age 6 when his parents signed him up for piano lessons. This matriculated into rap songwriting and his sharpened production skills.
His musical alter ego and stage name, Seaux Chill, is "the real artist," Ince said. His songs mostly fall within the rap category, but the prevalent gospel and jazz harmonies are evident throughout his production style. Ince has an array of musical influences that include the likes of Kirk Franklin, Kanye West, Chance the Rapper, Nina Simone, Kamasi Washington and jazz composer Hiromi.
The east coast native has worked at the Harrison Center for five years and said it has "opened my world of creation." He said all the community artists are welcoming and make him more passionate about his work.
"Being able to work at the Harrison center allows for my music to have more meaning," Ince said.
He named Joanna Taft, the center's executive director, as a mentor. She encouraged him to capture stories in song form. He said she was especially paramount in the extensive application process for the Joyce Awards, which supports projects regionally from artists of color.
In 2021, the foundation increased its grant from $50,000 to $75,000. He was in awe June 8 when he was announced as one of the five finalists.
"It's crazy," Ince said. "I actually don't think it's really hit me yet."
He said this is the first time his more "unrealistic" ideas and dreams can finally materialize. He is currently in the research phase of the 18-month project as he garners information on the neighborhoods: Riverside, Martindale-Brightwood, and Mapleton-Fall Creek.
A team of Harrison Center summer interns will also help. Ince plans to finish the project by November 2023.
Contact intern Mesgana Waiss at 317-762-7848 or by email adjwouw@indyrecorder.com. Follow her on Twitter @theavgjourn.