By JANET ALLEN and SUZANNE SWEENEY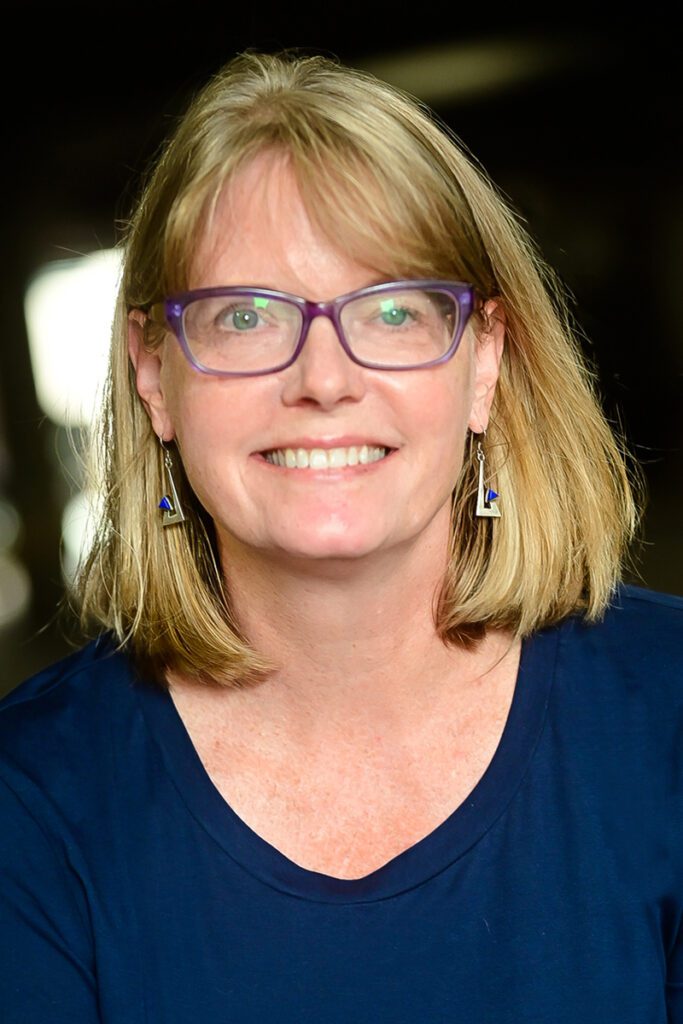 The Indiana Repertory Theatre (IRT) is the largest, nonprofit, professional theater in Indiana. Housed in the historic Indiana Theatre, IRT is one of the heartbeats of Indianapolis, drawing adults and young people from across the state. For much of its history, and particularly the past eight years, IRT has been led by two women: Margot Lacy Eccles Artistic Director Janet Allen and managing director Suzanne Sweeney. We are one of only five female-led theaters in the country. In concert with a volunteer board of directors, we helm an organization that has served over 100,000 people annually, employing a full-time staff of 50 and a freelance staff of over 100 actors, directors and designers. Committed to a mission that is inclusive, the theater creates professional productions of plays that are meant to fire the imagination and empathy of people throughout our community, inviting audience members to learn more about each other and deepen their shared sense of humanity.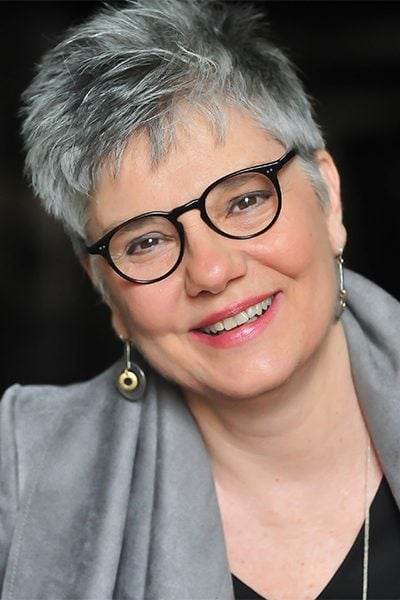 This season was curated to address many things we've questioned throughout the pandemic. The plays stand as our answer to some of those questions: What do we need in our lives now to broaden our thinking, fuel our empathy, steel our nerves, cause us to laugh or cry, and dedicate our energies to making our world better and more inclusive? We've leaned into work by female playwrights as well as a play that is an entirely female cast. In fact, over half of our roles this season will go to women!
The season is bookended with comedies because we desperately need to find reasons to laugh at our fragilities, having spent too much of the last two years lamenting them! "The Book Club Play" and "Steel Magnolias" each focus on a tight social world: a book club gathering, and a beauty salon gathering of regulars. "The Book Club Play," written by Mexican American master playwright Karen Zacarías, allows us to celebrate her unique female voice around National Hispanic Heritage Month. It provides audiences with a hilarious ride through a familiar social construct, the book club. "Steel Magnolias," with an entirely female and multicultural cast, also dives into the secrets held by a tight group of community members, exploring both the laughter and pathos of Southern women who gather to share the upheavals and joys of their lives.
Another way in which we are celebrating the artistry of women is in producing the regional premiere of Jessica Huang's "The Paper Dreams of Harry Chin," which introduces us to a family caught up in a little-known segment of American immigration history, the Chinese Exclusion Act (1882-1943). This work explores deeply the impact of this particular immigration crisis in the mid-20th century, but the resonances to today's immigration issues — the "Muslim ban," the situation at our Mexican border, the acts of hatred rained upon Asian Americans since the pandemic — all are part of the larger impact of this beautiful play.
In recent years, our institutional commitment to inclusion, diversity, equity and access (IDEA) has brought us into greater awareness of creating more work opportunities for female artists and artists of color, and while we have long had real strength in female staff, we have improved our female representation on our board, our freelancers and in our stated institutional values. We are pleased to say the IRT is thriving even in the adversity created by COVID-19. We are telling important stories on our stages, and we are welcoming all people (safely!) with open arms and hearts. We make art because we think it makes a difference in people's lives both to make it and receive it and even more, to discuss it! Come see us and learn more at irtlive.com.
Janet Allen is the Margot Lacy Eccles Artistic Director of Indiana Repertory Theatre. Contact her at jallen@irtlive.com.
Suzanne Sweeney is managing director of Indiana Repertory Theatre. Contact her at ssweeney@irtlive.com.