IU Health is working with more than four dozen minority-businesses as part of hospital and medical campus construction project downtown. This is the largest hospital expansion project in the country.
Akilah Darden, the director of diversity and inclusion for IU Health, said 30% of the project's budget is going to more than 50 minority vendors.
Vendors including Harmon Construction, Molina Concrete Construction, Harmon Steel, Taylor Brothers and Pearls and Coffee, can be found throughout the project, from architecture to construction, from retail vendors to restaurants.
RELATED: Leah Gunning Francis named IU Health senior VP, chief mission and values officer
"We have diverse vendors in electrical, utilities, mechanical, plumbing, preconstruction services, general contracting, demolition, excavation and even our tower crane supplier is a diverse vendor as well," said Darden.
IU Health expansion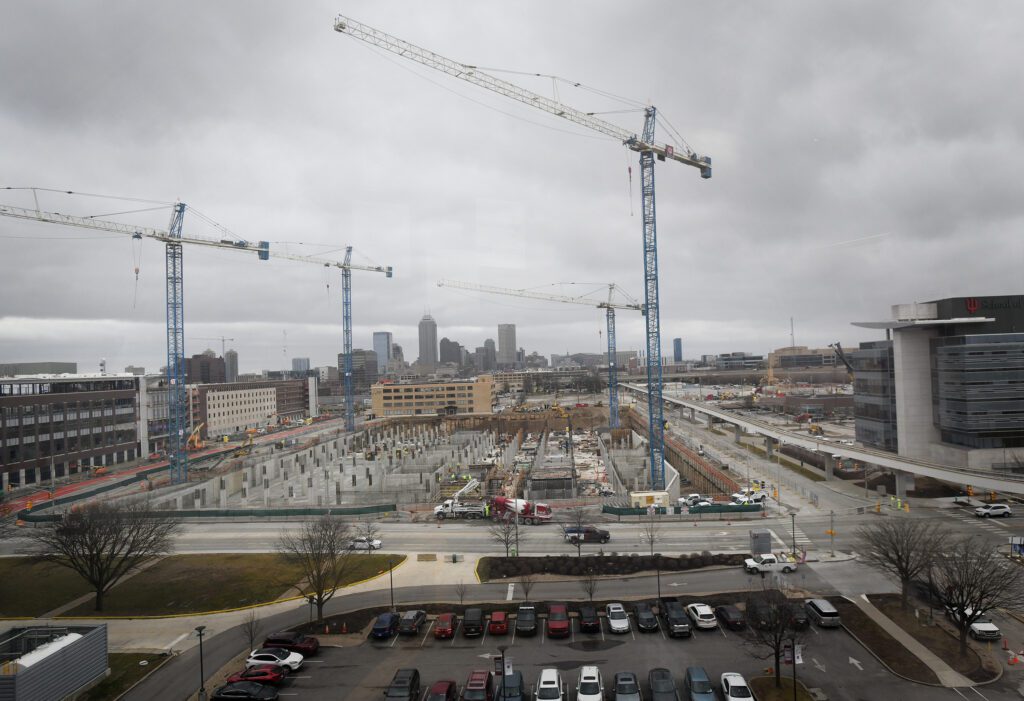 IU Health's design and construction vice president, Jim Mladucky, said the 16-story hospital will have 2.6 million feet of space. It will welcome it's first patients in the fourth quarter of 2027.
"The two downtown hospitals, Methodist and University, have had discussions about coming together for the last 20 years. So, this is really the fruition of that vision. The vision is to provide the highest level of leading-edge care to our community," said Mladucky.
As the only academic health center in the state, he said more resources will impact the care that is delivered. That, along with medical professionals being able to do more research on illnesses.
Darden said the project will be a part of social economic impact for the city.
They plan for the project's workforce to be comprised of at least 17% people of color and 5% women.
"This is more than just a hospital project. We are trying to be one of the healthiest states. Right now, we're the 42nd least healthy in the country. It's very important that we build with and for the community," said Darden.
Mladucky said the project is an opportunity to change the state of health in Indiana and the city.
He said the average life expectancy of residents in the downtown area near where Methodist is currently located is 68 years old. In Carmel or Greenwood, that figure changes to 91-93 years old.
"That's just unacceptable, and how can we change that? We do the investment that we're doing now. That's the first step. The second step is providing living wages for people on this project and ongoing in the hospitals," said Mladucky.
IU Health's supplier diversity program aims to increase business opportunities for veterans, women and minority-owned businesses.
Contact staff writer Jade Jackson at 317-607-5792 or by email JadeJ@IndyRecorder.com. Follow her on Twitter @IAMJADEJACKSON