John Boner Neighborhood Centers has a new community garden for residents to enjoy. Located next door to the neighborhood center, the garden was abandoned when a long-time resident who took care of it died.
During the growing seasons, Dewey Campbell was known for tending his garden early in the morning. Now, a new community garden will be named in his honor where he once gardened.
Growing Places Indy and John Boner Neighborhood Centers started restoring Dewey Sunshine Garden on June 8. The garden has been abandoned since his death in 2003.
Volunteers helped restore fencing, picked up trash, tore down an old greenhouse and planted fresh herbs, fruits and vegetables. In the garden, residents can find some of the same plants Campbell used to grow such as peppers, basil and cilantro. Pollinator plants, eggplant, and kale are also growing in the garden. The executive director of Growing Places Indy, Victoria Beaty, said they will "continue his legacy" by donating some of the food to the senior home across the street.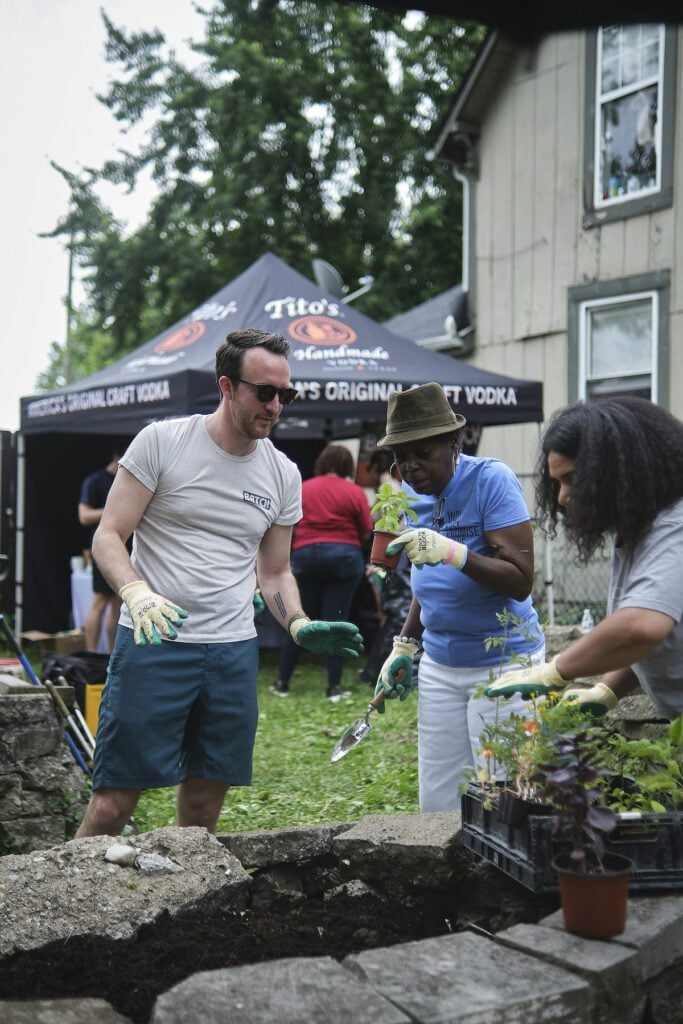 The space will be restored in phases, said Latonya Sisco, volunteer and board member of Growing Places Indy. The first phase was cleaning up and starting the garden. In the next phase, Growing Places hopes to put in seating, wheelchair accessible pathways and finish the fence. They hope to eventually hold festivals and programs for community members and the seniors across the street, Beaty said.
"I think it's going to beautify the neighborhood for sure," Beaty said. "We really think it's important for our seniors who are often forgotten, especially something that is across the street for them, to be in a community outside the senior homes, not having to sit in front of the building. We hope this is a small start to more green spaces in the area."
Growing Places Indy and John Boner Neighborhood Centers will help maintain the garden. The area where the garden is located is considered a food desert, according to SAVI, a data system at IUPUI. It lacks access to grocery stores and healthy foods, Beaty said. The garden will provide that for the community.
"I think about where Growing Places had to invest. Oftentimes, it's in places that don't receive the resources," Sisco said. "So when you see people and organizations that care it gives you hope that people are thinking about you."
Contact staff writer Jayden Kennett at 317-762-7847 or by email jaydenk@indyrecorder.com. Follow her on Twitter @JournoJay.