Fight for Life Foundation, founded by former Indianapolis Colt Marlin Jackson, receives $200,000 grant
(INDIANAPOLIS) – November 7, 2023 – Fight for Life Foundation (FFL), an Indianapolis not for profit organization that helps underserved youth develop by providing social-emotional learning programs, has been awarded a $200,000 Elevation Grant. The Elevation Grant Program is a partnership between The Indianapolis Foundation, Mayor Joe Hogsett, and the City-County Council with a goal to decrease crime and increase opportunity. Funds from the grant will support organization growth and schools' access to the technology.
"Everything we're able to do through Fight for Life and Building Dreams is because of community partnerships and a shared understanding that various solutions are needed in order to support students and families, as well as address underlying issues," said former Indianapolis Colts Marlin Jackson, Fight for Life Founder & CEO. "The Fight for Life Foundation is proud to be one of many solutions being supported to provide prevention and early intervention methods for youth who are in need of guidance," Jackson said.
In 2018, FFL created the Building Dreams platform. Building Dreams software as a service is expansive; it is packed full of features based off of education models that are commonly used: MTSS (Multi-tiered System of Supports), SEL (Social-emotional Learning), and PBIS (Positive Behavioral Interventions and Supports).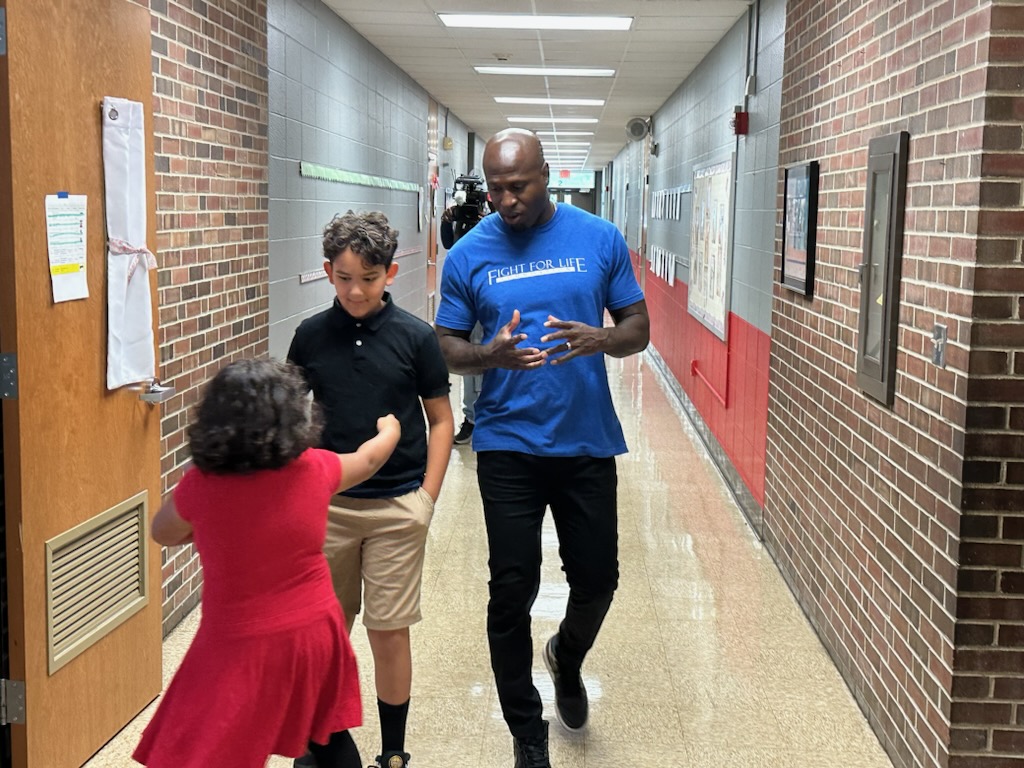 "Through a student-centered approach, we use a proven process to build stronger classrooms and create healthier schools. This is an aspect of mental health care and us acknowledging the zones of stress. I know firsthand how hard it can be when you enter school with stress and personal trauma," Jackson said. "Students are facing all types of adversity, and sometimes those things can affect their focus and behavior in school."
Currently, over 6,000 Indianapolis youth are using the Fight for Life Building Dreams program/platform across 17 sites. Some schools are directly using software modules to combat bullying, provide students with mechanisms to anonymously report (or self report) safety issues, understand the needs of their students, teach critical social-emotional learning competencies, and more. There is also a unique communication portal similar to social media, where students can safely interact with each other, communicate with school leaders. Each school that licenses Building Dreams has the autonomy to customize the way it's implemented to best fit the needs of the culture and climate.
"One of our PBIS tools includes the ability for teachers and students to document and reinforce positive behavior through a gamified system," said Anna Sutter, FFL Director of Program Management . "By using football terms like "First Downs" and "Extra Points," students are able to get excited about participating in prosocial and safe interactions with their peers and teachers at school."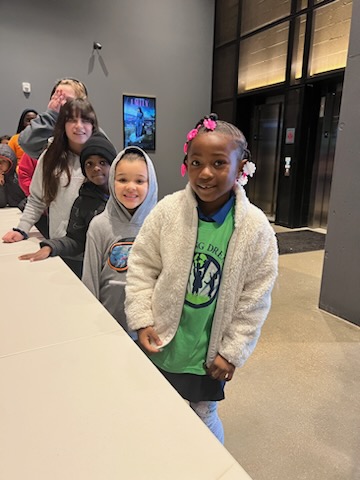 Funds used from the Elevation Grant will support Building Dreams technology development (such as the creation of new behavior tracking modules) and organizational growth, including the hiring of an implementation specialist.
Once hired, an implementation specialist will further help schools expand their access to the software. This person will provide the proper integration into the organization's existing systems and may train employees. They will also support efforts to ensure Building Dreams is meeting the needs of those using the software.
The Elevation Grant was made possible through the City of Indianapolis' allocation out of the Coronavirus Local Fiscal Recovery Fund, CFDA No.21.027, created by Section 9901 of the American Rescue Plan Act, Pub. L. No. 117-2 (March, 11, 2021).
According to The Indianapolis Foundation, the purpose of the grant is to address the root causes of violent crime in Indianapolis through a comprehensive approach, including empowering youth, community building, interventions, and healing to reduce initial or chronic interaction with criminal and/or juvenile justice systems and increase the safety of Indianapolis residents and their neighborhoods by reducing risk factors or increasing protective factors.
To learn more about Fight for Life Foundation and its Building Dreams app, visit FightForLifeFoundation.org.
About Fight for Life Foundation (FFL)
Founded in 2007, by former Indianapolis Colts cornerback Marlin Jackson, the Fight For Life Foundation helps underserved youth develop the social and emotional qualities needed for success. Since that time it has grown from the vision of founder Marlin Jackson into an independent 501(c)3 organization delivering services to vulnerable youth by providing social-emotional learning programs to more than 12,741 underserved youth. In 2018, FFL created Building Dreams, a comprehensive social-emotional learning (SEL) program that equips administrators with the data they need to support their teachers and students with resources to improve classroom management and student behavior issues. This includes engaging students with a fun, gamified program that rewards their responsible decision making and ultimately helps meet their needs. FFL's mission is to help deserving but underserved youth develop the social and emotional qualities needed to be successful. FFLF programs use technology, education, enriching experiences, and wellness activities as the foundation for positive youth development. For more information, visit: FightForLifeFoundation.org
About Marlin Jackson
Marlin Jackson is a former Indianapolis Colts cornerback. He is a graduate of the University of Michigan, a social entrepreneur, and a lifelong-learner who sees every experience and encounter as an opportunity for learning. As a former collegiate and professional athlete, Marlin was groomed and developed within a structured, organized, and challenging environment. This experience of learning, in the classroom and in the arena of collegiate and professional football, caused Marlin to develop a unique perspective and skill set that is embedded in structure, organization, time-management, leadership, creativity, and passion. Over the years, Marlin has proven himself to be a goal-oriented, disciplined, and driven person who can do whatever is needed to help himself and others succeed. He has displayed these qualities throughout his life as a captain on the University of Michigan football team, in the National Football League with the Indianapolis Colts and Philadelphia Eagles, as a sports analyst and sports radio show co-host, and now, as President of Fight for Life Foundation, Revive Investments, Revive Property Group, MarlinJ28, and Prepare to Succeed. In 2012, Marlin married his beautiful wife, Mrs. Nikki Jackson. Together, they have three smart, handsome, loving boys: Camden, Kingston, and Kash Jackson. Mr.