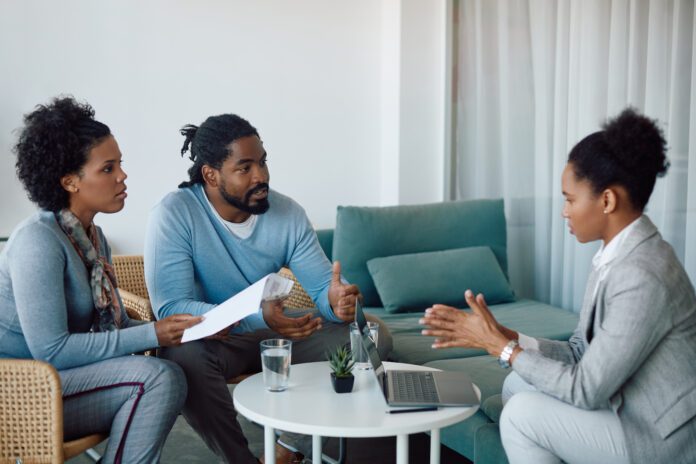 September marks Life Insurance Awareness Month, and here are a few things local insurance agents want you to know about an important investment you can make for your families.
Many Black and brown families do not have life insurance — as many as 48% of Black Americans, 44% of Hispanic Americans and 47% of Asian Americans do not have life insurance, according to a study by LIMRA.
What is life insurance?
Simply put, life insurance is a product that helps protect a person's life, finances and assets, Ralph Wize, principal owner of Wize Insurance and Risk Management, said. It is a way to build generational wealth and protect against financial loss, provide for loved ones after a death and pay for funeral expenses.
Lamont Perry, an agency owner at State Farm in Castleton, said life insurance is another way to help keep the standard of living once a loved one has died. It can be used to pay for college, pay off a mortgage, take care of loans or provide a little extra financial help to children.
"When a loved one passes away, they're already dealing with the loss of the passing of a loved one and dealing with the emotional issues and stress," Perry said. "So having life insurance to take care of their funeral and to make sure that the children are taken care of and not leading into more poverty is very important."
When is the best time to get life insurance?
Wize said the absolute best time to buy life insurance is "when you are healthy and young."
READ MORE: Too soon & not enough: The importance of life insurance
"The best time is when you probably don't need it: when you're healthy and when you're young," Wize said. "That's the best time to get it because there's probably going to be the best cost of value for you. Because the older you get and the more unhealthy you are, your policy is going to cost more."
Many life insurance policies are based on mortality rate and age, Perry said. It is never too soon to purchase life insurance, especially for children — it is likely the cheapest it will ever be then. It is also better to purchase a policy before any major health condition diagnosis and older age.
Perry said State Farm offers guaranteed life insurance to clients 45-80 years old with major health conditions and to clients up to 85 years old in good health.
Where to start?
First things first, Wize said it is important to know what you want life insurance for, whether that is to have enough for a proper funeral, build generational wealth or pass it on to family, because there are different types of life insurance — such as term, term with returner premium and whole life policies.
Next, get in contact with an insurance agent if you already have one; if not, Wize said it is important to start shopping around right away. Call and talk to agents to get a feel for them so you can find someone you are comfortable with and trust. In addition to Wize at Wize Insurance and Risk Management and Perry at State Farm, Indianapolis is home to several insurance agencies and agents ready to have a conversation with you and your loved ones.
Why it is important to have it
Both Perry and Wize said it is not enough to rely on GoFundMe and fundraisers to pay for funeral services and burials once a loved one has passed. Having life insurance will ensure family members have adequate funds to take care of that.
"Families need to understand … let's do some preparation; let's do some planning on, 'How do we best put our family in a better position?'" Wize said. "Nobody wants to be put in a shoebox or cremated because they couldn't afford to send their family a proper homegoing."
What else you should know
It is also important to understand that many working households do not stay with a job for 20, 30 or 40 years like their grandparents did, and Perry said it is essential to make sure you have a life insurance plan outside of an employer.\
"A lot of companies are shutting down, and even in retirement, they're only giving you a minimal amount … not enough to take care of a family," Perry said. "Who knows your family better than you, you or your job?"
Many people are nervous to talk about life insurance because they do not want to think about death. However, no one lives forever and just sitting down to have a conversation about what policy might work best for your family can go a long way, Wize said.
"You're taking care of your loved ones once you are gone," Wize said. "How do you provide for them and show them that, 'Hey, I loved you while I lived; I'm going to show you that when I'm gone.'"
Wize Insurance and Risk Management is located at 450 E. 96th St. Suite 500. For more information, visit getwizeinsurance.com or contact 317-740-1967. Lamont Perry is located at 6208 Allisonville Road in Castleton. For more information, visit lamontperry.com or contact 317-257-8283. 
This story has been updated to reflect the correct name of LIMRA.
Contact staff writer Chloe McGowan at 317-762-7848 or chloegm@indyrecorder.com. Follow her on Twitter @chloe_mcgowanxx.