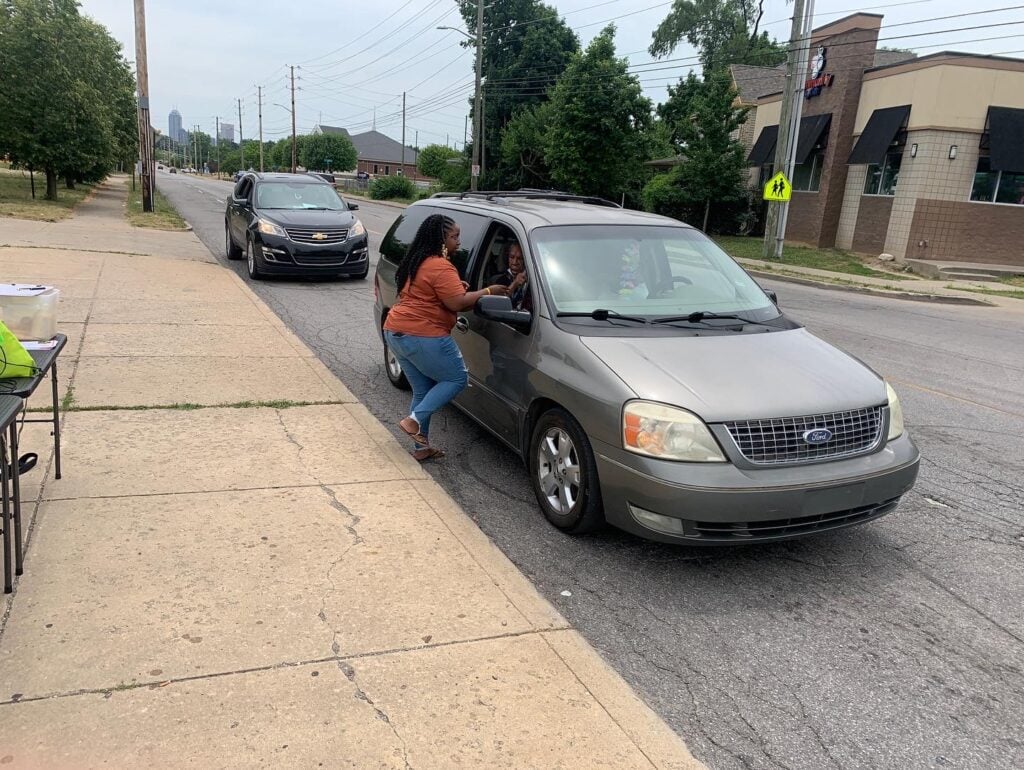 Every month at 29th Street and Dr. Martin Luther King Jr. Street, you'll see the Indianapolis Party for Socialism and Liberation and Indy10 Black Lives Matter handing out aid packages on the sidewalk.
Every two weeks you'll see Hope Packages in Riverside setting up tables to distribute food to anyone who needs it, and on the south side you'll see Because of Adam serving hot food and creating a space where people can feel like a community.
Soon, that may become harder for these and other groups to do as the Indianapolis City-County Council proposed a proposition which would require organizations to register with the city for some larger-scale donations.
Proposal 256 would require a person or group intending to deliver food, clothing or other donations to at least 10 people in a public right-of-way or property to register with the Office of Public Health and Safety with at least 48 hours' notice. It was packaged with Proposal 250, which would give OPHS money to purchase two public restrooms and cleaning services at Old City Hall and Babe Denney Park.
Hope Packages, Because of Adam and Circle City Mutual Aid joined a dozen community aid organizations in a joint statement on the proposal, stating "it is heinous that this Council would introduce punitive fines on citizens and groups filling the needs that this City fails to do."
Party for Socialism and Liberation (PSL) organizer Noah Leininger said the organization's reaction was initially surprise, but he said they have been through this motion before with a similar proposal that failed in 2020 and were ready to take action.
Leininger is also worried about what this would mean if there was a natural disaster.
"Imagine a tornado comes through Marion County," he said. "If we were to go and set up with a truck in the street, we wouldn't be able to do that."
The proposal would affect how PSL operates its mutual aid efforts, but ultimately the consequences will fall onto already-underserved communities in Indianapolis, Leininger said.
PSL sees more than 10 people each day when passing out donations, and while the proposition may stop smaller organizations from distributing aid, PSL will continue no matter the decision on the proposal, he said.
"We see it as civil disobedience. It's not hurting anybody," Leininger said. "It's actively helping people. So, we think we have a responsibility to violate unjust laws."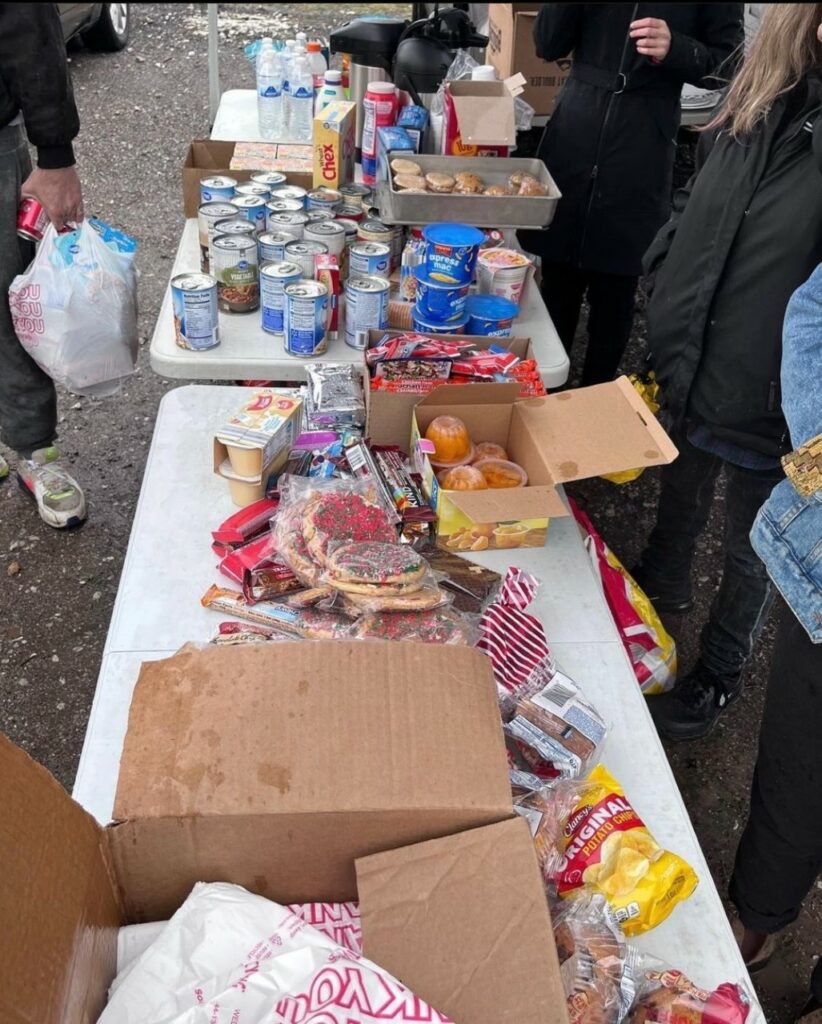 The hearing for both proposals is tentatively set for 5:30 p.m. Aug. 24 during the council's Public Safety and Criminal Justice Committee meeting.
Because of Adam and Circle City Mutual Aid would be hindered as well, said Clod McPete, a volunteer for both organizations. Before Because of Adam arrives on the south side to set up tables and a hot meal, there are already 10 to 15 people waiting, McPete said.
"If it were to pass, we're not stopping," McPete said. "We will continue as long as it is physically possible for us to withstand punitive responses."
Every Sunday, Circle City Mutual Aid creates a space where community members can hang out, get a meal, packaged goods and even free Narcan, the opioid-overdose antidote. For Circle City Mutual Aid, the park volunteers gather in has always been a gathering place for the community, McPete said. Other organizations such as Because of Adam gravitated toward areas where homeless people were already gathering.
"These were not spaces that popped up out of nowhere," McPete said. "These are places that community gathers and we're now able to share things and spaces."
Everland Wells, who chairs PSL's Hope Packages project, said mutual aid is at the forefront of the organization. Hope Packages sees anywhere from 30 to 40 people a day, whether it be passing out food to neighbors, serving breakfast in a park or helping people get clothing. Wells said the project would be "severely reduced or not apparent."
Not only would the proposal require organizations and individuals to register with the Office of Public Health and Safety, provide a schedule of distribution sites, times and days and require a 48-hour notice of distributions outside of regular meetings. This means, in an emergency, organizations would have to wait two days before they could distribute aid.
Contact staff writer Jayden Kennett 317-762-7847 or email at jaydenk@indyrecorder.com. Follow her on Twitter @journojay.