The Indiana Basketball Hall of Fame 2001 inductee and a board member of Asian American Alliance Inc., Ralph Taylor, heard about Indiana Anti-Asian Hate Rally yesterday. He immediately changed his weekend plans to join the rally. So did Congressman Andre Carson and Deputy Mayor Judith Thomas. They also shuffled their calendars and came out to support the event. "I stand in solidarity with my Asian brothers and sisters. We are all in this together. Racism has been a problem for centuries, and it has to stop. Now," Taylor said.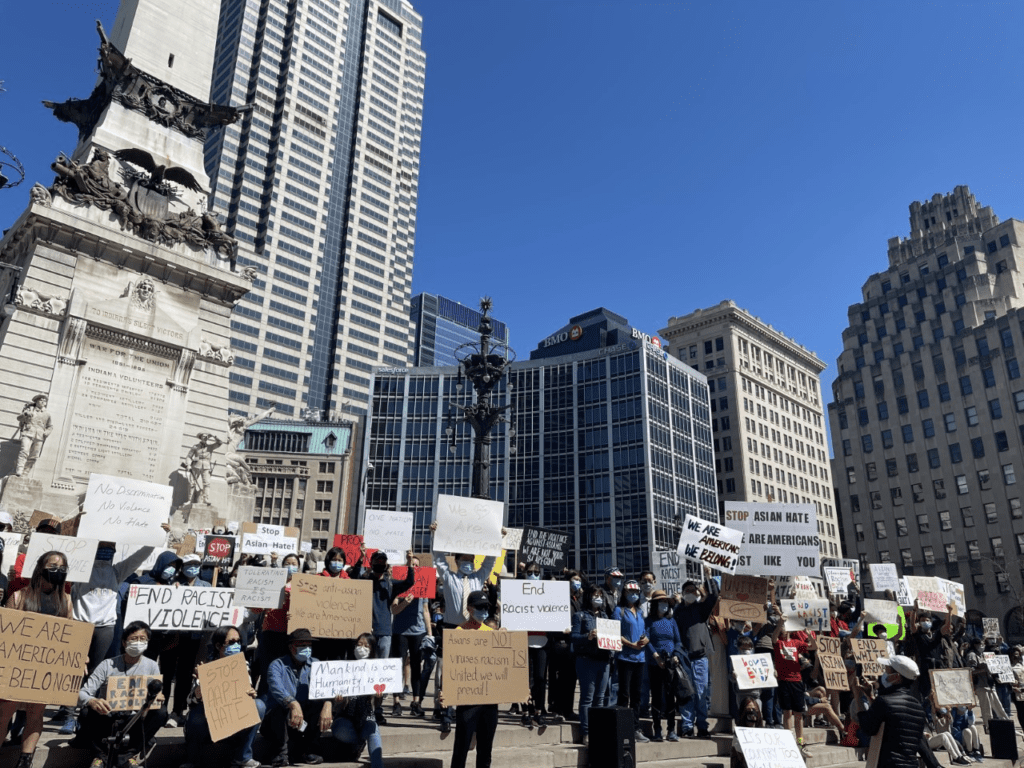 A National Day of Action and Healing rallies were held across the country on March 27, calling for an end to violence and hate against Asian Americans. Since the outbreak of novel coronavirus, it was incorrectly called "Chinese Virus," or "Kung-Flu" or "Wuhan Virus" by a few people, and around 3,800 hate crime incidents are registered in 16 major cities that are 150% higher from the previous year. Hundreds of Hoosiers gathered at Monumental Circle to participate in the "Indiana Stop Asian Hate" rally organized by the Indianapolis Chinese Community Center (ICCCI) and Asian American Alliance Inc., Korean American Association of Indiana, America China Society of Indiana, Indiana Association of Chinese Americans, Asian American Today, Indy Asian American Times, Burmese American Community Institute, Indianapolis Chinese Performing Arts Institute and a few other groups joined in solidarity. The attendees carried banners with slogans like "Stop Hate Crimes," "We belong here," "We are Americans," "Racism is a virus," to list the few. ICCCI's Outreach Community Director Lei Wang-Lockwood said, "We had very little time to plan the event, get the city permit and send invites. We did everything in just the last couple of days, but the entire community rolled up the sleeves to make it happen. It speaks a volume about the strength of our Hoosier community."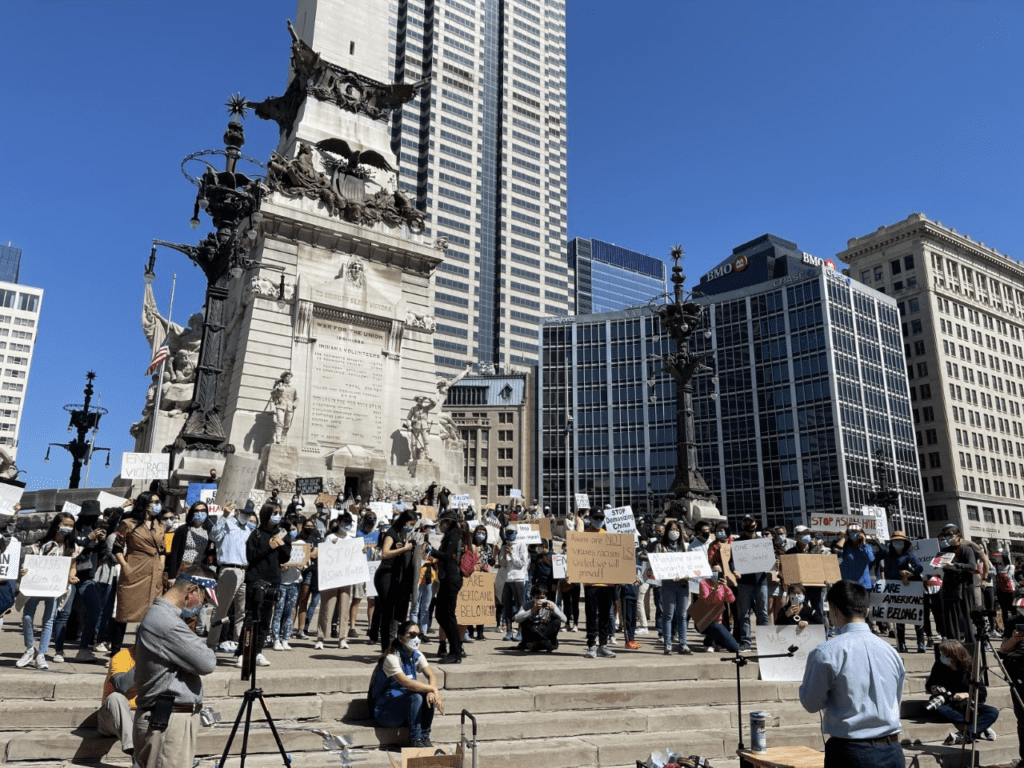 The peaceful protest included speeches from the prominent community and youth leaders followed by a rally around the Circle with chanting slogans similar to the banners. The key message of the event was that whether it is hatred against African Americans, Hispanics, Asian Americans, or any other diverse group, this kind of hatred is enemy! Asians are not a virus. Racial hatred against Asians is the real virus in our society! We are a peace-loving community, but we can't take racism anymore. This is our home, and we are Americans. 
Rupal Thanawala is managing director at Trident Systems, leading business and technology consulting practice, and tech editor for the Indianapolis Recorder. Contact her at rupalt@indyrecorder.com.