On Jan. 24, 2021, Indianapolis residents awoke to news of a mass shooting that claimed the lives of five people and an unborn child.
"It was horrific, overwhelming," recalled Tricia Lemons, an Avon resident who has lost four family members to violent crime. "It hit close to home. I've lived in Indiana my whole life and crime is getting worse. The news is depressing."
Indianapolis surpassed its own record for homicides in 2020 and again in 2021. This is part of a national trend. According to the FBI's Uniform Crime Report published in September 2021, the number of murders in the United States increased by 30% in 2020.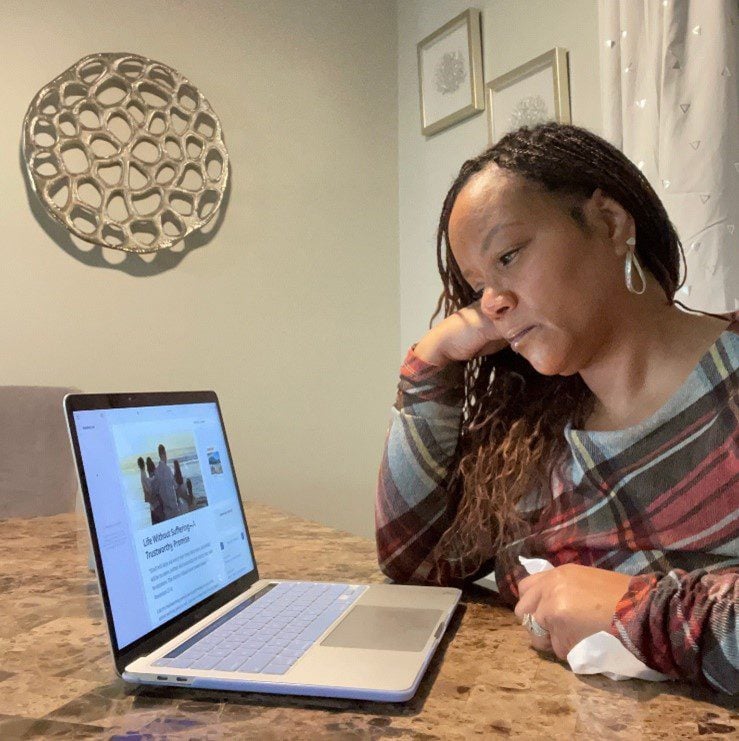 This increase in crime creates anxiety and fear for many Indianapolis residents. They want to do all they can to protect themselves and their loved ones from the physical injury, material loss and mental and emotional trauma that results from crime.
Lemons found free resources on jw.org, the official website of Jehovah's Witnesses, that proved especially helpful for her family. The article "Protect Yourself From Crime!" contains several practical suggestions that the family put into practice to increase their personal safety.
"When I go out and about, I am very cautious of my surroundings," she explained. "I try to take care of things during the day so I'm not out after dark."
Taking such practical steps can provide some peace of mind as residents do their best to keep their families safe.
"I feel more in control; I'm doing what I am supposed to do," expressed Lemons. "It helps put my mind at ease."
The article also highlights the Bible's comforting message about the future of crime. God promises a peaceful world without crime and violence.
"I smile because I know I'll be able to wipe these tears away," said Lemons. "Crime will soon be gone."
This article and more information on the activities of Jehovah's Witnesses, including resources for coping with anxiety, can be found on jw.org.