Charita Hinkle had just gotten out of the tub when she noticed multiple missed calls from her niece, Audrikka Burr.
Hinkle called her back:
"Auntie Rita, Randy got shot!" Burr screamed through the phone.
Randy is Hinkle's son.
"He's just out there, and the police and ambulance are out there. They're trying to resuscitate him," said Burr.
Hinkle instructed her niece to get an officer on the phone so she could get further information, but Burr seemed hesitant to approach them.
"I had to tell her, 'Baby, that's your cousin. Let them know his mom is on the phone, and I need to talk to somebody,'" said Hinkle.
A female officer introduced herself over the phone and told Hinkle which hospital the paramedics were taking her son to.
RELATED: Hogsett announces next phase of anti-violence plan, calls for change in state law 
'Randy got shot!'
Randy Hinkle, 34, was shot Wednesday, April 19, in the 2400 block of Beckwith Drive inside New Bridge Apartments.
He was transported to Methodist Hospital's trauma center where he later died.
Burr was the only family member on the scene when her cousin was killed. She lives at New Bridge Apartments and was playing with her two young children outside when Randy stopped by.
Randy had told her he was there to hang out with some friends.
"I just finished giving my kids a bath when a friend of Randy's came banging on my door screaming, 'Randy's been shot!'" said Burr.
Afraid at first to disturb first responders, she did not approach them, but she eventually told them she was family.
"Seeing my cousin laying outside, I blacked out. A couple of people had to take me back to my place. A couple of officers told me that they were going to protect me and be there for me since I lived there," said Burr.
At the hospital, Hinkle and Randy's father were being escorted to a back room by an officer, coroner, chaplain and hospital social worker.
"I guess we kind of already knew he was gone, but as his parents, we're still trying to tell ourselves, 'He ain't gone,'" said Hinkle.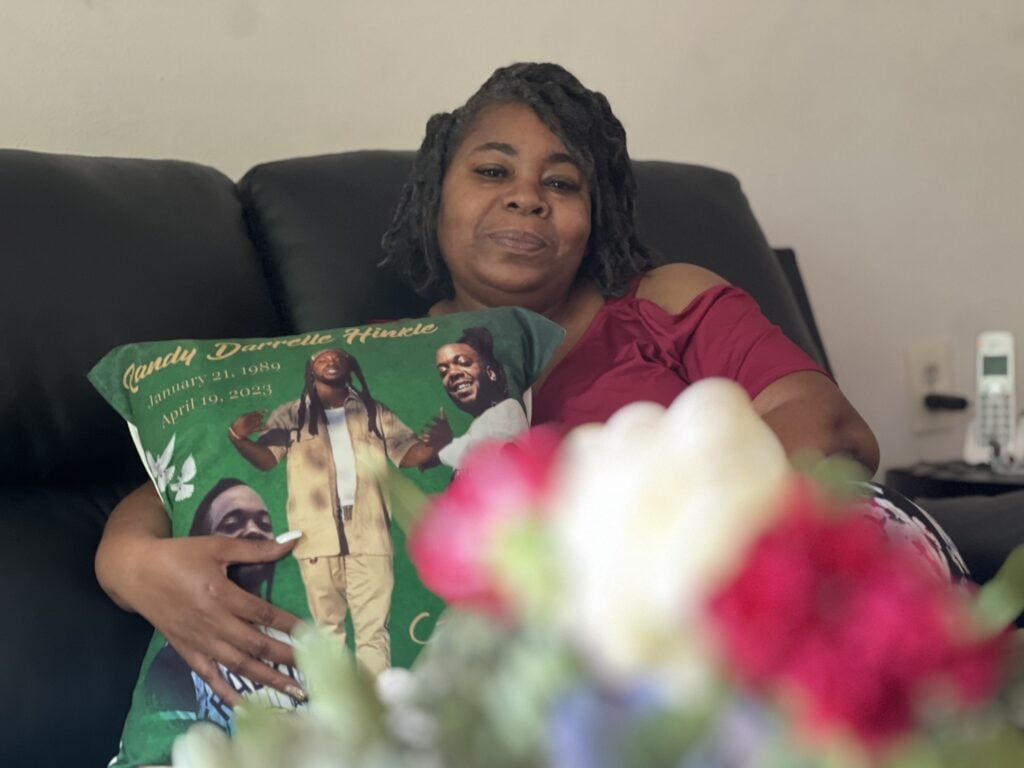 IMPD Victim Assistance Unit
An IMPD detective would call Randy's father while they mourned.
Lisa Brown is the Victim Assistance Unit manager for the Indianapolis Metropolitan Police Department (IMPD).
The Victim Assistance Unit responds to the scene of various crimes and other situations for on-scene crisis intervention.
"That may be standing there quietly with them or talking to them and asking them, 'Is there someone we need to notify?' We are the ministry of presence and there to answer any questions," said Brown.
"We're here as long as people want us to walk down this road with them. Some are really receptive; others don't know what they need yet," said Brown.
Some of the services for crime victims that IMPD offers include referrals to support groups, which familiarize a victim with the criminal justice system and help assist families with filing for victim compensation.
Hinkle went to visit the detective assigned to her son's murder case a week after his death.
"The detective brought a lady in; she came with a folder introducing herself. I learned about resources and different counseling. She told us about the victim's compensation, and said we could call her," said Hinkle.
It has been a month since her son's death, and she is now thinking about using some of those resources.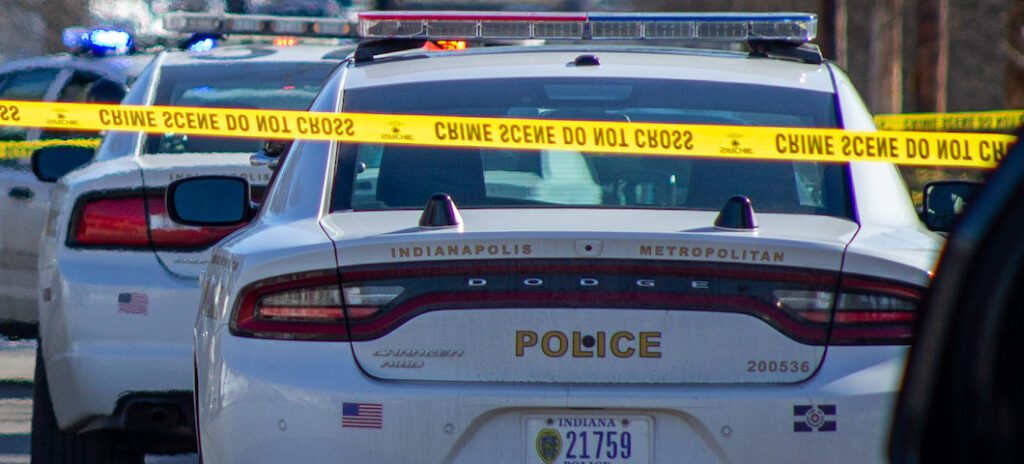 'Randy got shot!:' IMPD resources available
"I talk to my son every day, and I talk to the Lord every day. I feel like right now those are my resources, but I am thinking about joining one of those groups," said Hinkle.
Brown said her department partners with Legacy House inside of Eskenazi Health to offer counseling services free of charge.
Wanting to expand outreach, she is a part of IMPD's Community Conversations. The initiative has been around for decades; earlier this month, they hosted their first in-person session since the pandemic.
"It's inviting the community to come in and understand the process. There's education to be known on why we do what we do, but we owe it to the community to listen," said Brown.
IMPD Public Affairs Supervisor Lt. Shane Foley said he has seen a lot of change over the decade regarding community and police interaction.
"More people are coming forward and cooperating with investigations. It's more than being cooperative though. It's a responsibility for parents to parent and neighbors to neighbor in identifying problems before they occur," said Foley.
IMPD's community efforts
IMPD holds multiple events a year focused on creating community bonds.
Whether it is Coffee with a Cop, Police, Pastors and Pizza or simply individual officers stopping to engage people more meaningfully, Foley said those efforts are made with the goal of improving the quality of life.
"Police have a multifaceted role, but there's also patrol and enforcement. We know people have negative perceptions of police, and we keep that in account," said Foley.
Burr said she appreciated the officers offering to protect her after her cousin was killed.
"I didn't even think about that 'cause I don't get into no mess, but I can imagine if there's potential for retaliation, they just want everyone to feel safe," said Burr.
Hinkle knows why her son was shot.
"It's always beef, but my children don't bother anybody. I don't want to sound cliché and be one of those moms that go, 'Okay, yep, you know, he was an angel,' but Randy stuck to himself. He was a lover not a fighter," said Hinkle.
She is not new to losing a loved one to gun violence.
She lost her brother, Kevin Kal, to gun violence in 2004.
His murder remains unsolved.
Justice needs to be served
"Besides our initial meeting where they gave me great resources, I haven't heard from police. I know they have to get the evidence, but I don't like someone being free because it jeopardizes everyone else," said Hinkle.
Hinkle's family held a balloon release to honor Randy.
During the release, her other sons were carrying guns.
"They're licensed to carry, but you have everybody like the pastors wondering why. I'm like, they're on edge. It's frightening when you still have a murderer walking the streets," said Hinkle.
Foley said the department is constantly working, but it is a challenge with the low numbers they have.
"We want people to apply to be change agents. I can say we have numbers lower than they have been. There's state funding that could hire more officers," said Foley.
The department currently has over 1,500 agents, but they could hire over 1,800 agents.
Hinkle wants justice to be served.
"I don't wish anything bad to happen to them. I want them to get caught and serve the time they deserve," said Hinkle.
More information
Anyone with information about Randy Hinkle's murder should contact Detective Dustin Keedy with the IMPD Homicide Office at 317-327-3475 or Dustin.Keedy@indy.gov.
Contact staff writer Jade Jackson at 317-607-5792 or by email JadeJ@IndyRecorder.com. Follow her on Twitter @IAMJADEJACKSON