Researchers drove street by street to inventory public art in Marion County and found art — both where it's found and who contributes — is not equitable.
A team assembled by Rokh Research & Design Studio scouted about 6,500 linear miles across Marion County. The project was supported by the Indy Arts Council. This is the second phase of the ongoing project, the report said, and two more phases will follow. Any artwork visible from the public right-of-way was cataloged, and researchers identified 3,090 works. Murals and installations were the majority of the artwork that was identified.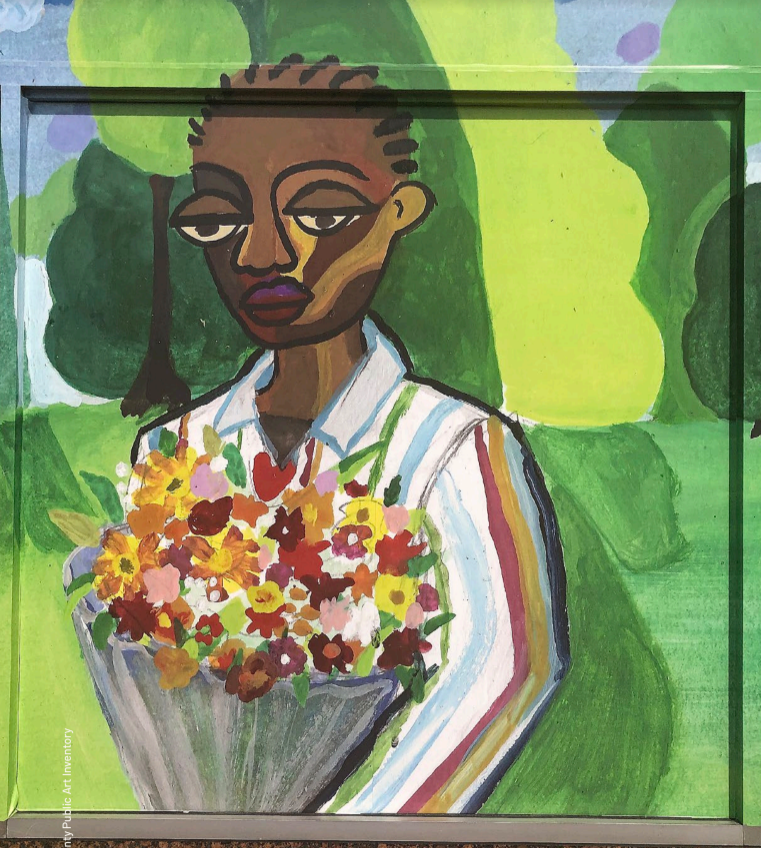 The team wanted to broaden the definition of public art to anything and everything — including graffiti, paving patterns, roadside memorials and architecture. Of the 3,000 pieces of work that were identified, only 537 of them were marked with an artist's name. Having a signature is crucial to having an accurate account and equitable distribution of resources, the study said. 
"We made sure to have a very broad definition of public art. If we want to have equitable public spaces, if we want to see spatial justice, we need a definition that includes many types of work, many types of art," Danicia Malone, author and lead researcher, said. "If you consider it to be public art then it is public art; we just wanted to make sure we were not limiting ourselves." 
Of the pieces identified, the study found that just 18 artists account for 35% of the signed work, bringing about concerns of equitable distribution in funding and lack of context diversity, Malone said. The lack of signatures creates a gap in information about who contributes to public art. Almost 55% of those leaving signatures are white men, Malone said. Black artists account for 16.1% of the signed work and Latino artists 8%. Despite outnumbering men by 7% countywide, only 29% of the artwork identified was by women. Inviting and supporting more community members to engage in public art will allow equitable spatial distribution and generate more diverse perspectives, the study said.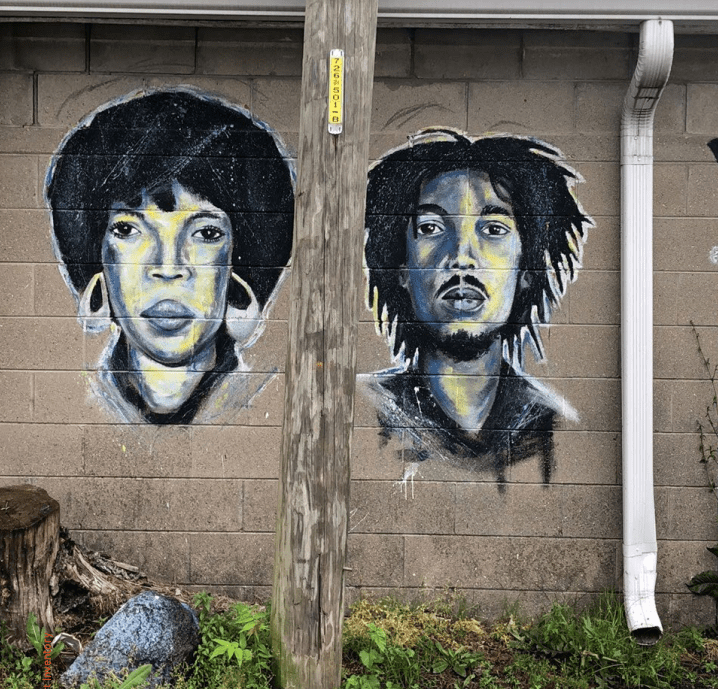 "We start to see bias happening there. Each city has a particular setting to it, a particular vibe, and Indy is no different," Malone said. "So if you have 18 artists who are attributing to that vibe, who are they leaving out? There's a small number of people who are doing such a large amount of work." 
Accessibility is one reason why so few artists account for such a large portion of public art, Malone said. One out of the 18 artists accounts for 43 works, another 24 works. This leads to only one or two perspectives reflecting the majority, when that may not be accurate, Malone said. The study called for a call to action by "placing more emphasis on the value of creators signing their work," and the creation of a signage guide that assists artists in laying out and installing artwork. 
"To get to understand the particular artist I often find that work is also commissioned. That means that someone is asking for it to happen, they are sticking with a very particular way of looking at the world around them," Malone said. 
Researches hypothesized public art can act to reduce crime by instilling a sense of pride and ownership among residents. To test this, the research team collected crime data for two predominately Black ZIP codes that are stereotyped as the "most dangerous" and found that contrary to popular belief, the data shows that the two ZIP codes did not statistically have the most crime. Most of the public artwork in one of those ZIP codes, 46205, was rated as being in excellent condition and the other, 46208, rated as very good. Communities with high crime are typically underinvested in, leaving crumbling infrastructure, higher poverty rates and strained social networks, the study said. Despite this, the artwork is generally in better condition in areas with higher crime than areas without, the study said.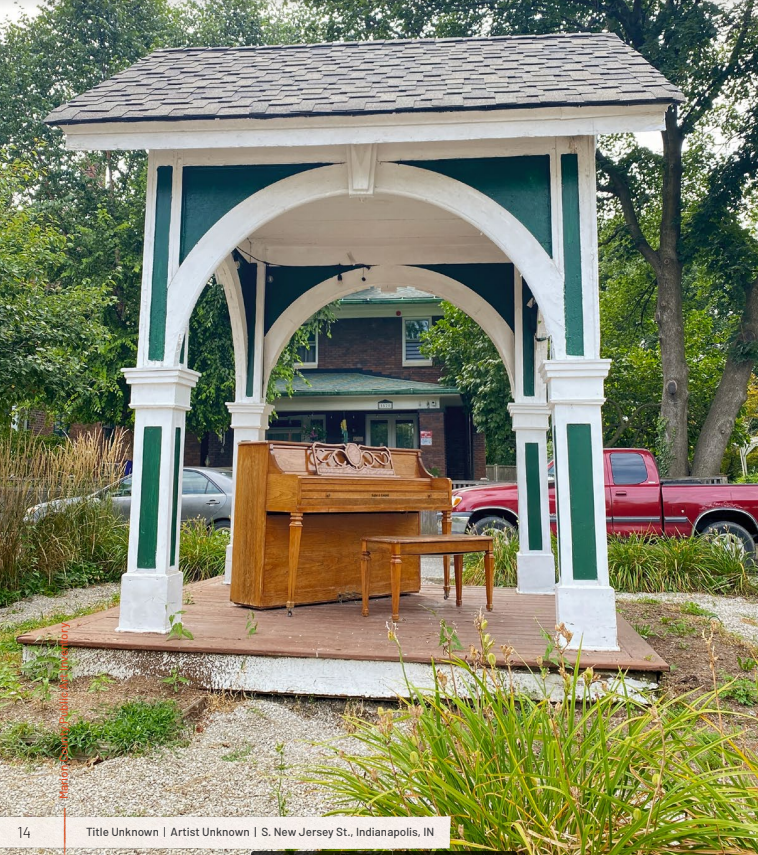 Marginalized neighborhoods experience structural disadvantages that may lead directly to high crime; however, public art can also act as intervention to alleviate stressors of high crime, the study said. 
"One of our guiding principles throughout this process is that everyone has the right to interact with public art. We see public art as essential; it's an expression of who we are. It's important to showcase who has access to public art and who doesn't," Malone said. "Who has access to support the public art, where is it, and where isn't it? It's a driving force for moving and growing and supporting."
Contact staff writer Jayden Kennett at 317-762-7847. Follow her on Twitter @JournoJay.