Update: Gov. Eric Holcomb signed the redistricting bill into law Oct. 4.
"Today I signed HB 1581, completing this once-in-a-decade constitutionally required process," Holcomb said in a statement released by his office. "I want to thank both the House and Senate for faithfully following through in an orderly and transparent way.
"A special thanks to every Hoosier who participated in the process by sharing their local perspective and input."
—
Earlier: The redistricting process in Indiana is almost over. The Senate voted to approve redistricting legislation Oct. 1, and the House of Representatives approved changes to one of the proposed maps, sending the bill to Gov. Eric Holcomb's desk to be signed into law.
The legislation virtually guarantees Republicans will keep their supermajorities in both chambers and seven of the state's nine congressional districts for the next 10 years.
The bill passed 36-12 in the Senate. Two senators were excused. The House of Representatives voted 65-25 to approve an amendment from the Senate that changes Senate districts in Marion County.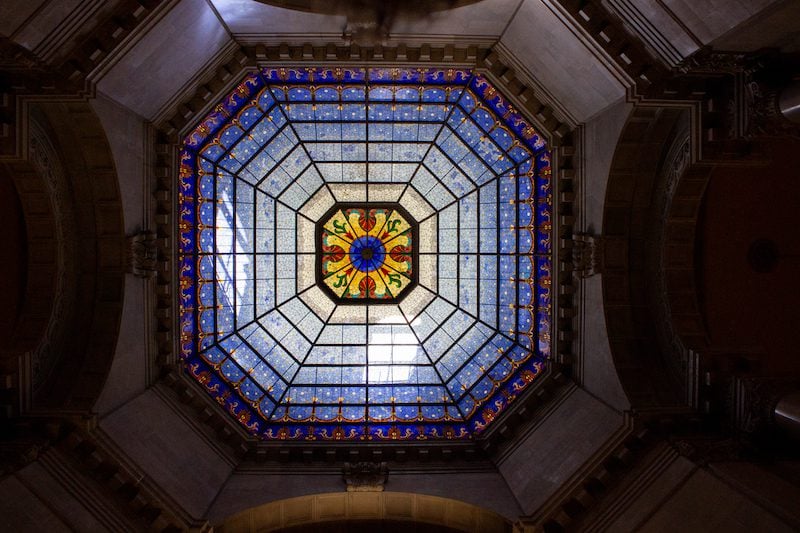 Democrats continued to object to the redistricting process and specific parts of the maps.
"It doesn't have to be this way," Sen. Jean Breaux, D-Indianapolis, said, accusing Republicans of using a process that is "really more about the preservation of power."
Democrats tried but failed to pass amendments that would have changed specific parts of the maps and create an independent redistricting commission.
State law only requires districts to be contiguous. Sen. Eric Koch, R-Bedford, said Republicans had other "aspirational goals," including compactness and maintaining communities of interest. Democrats have spent most of the redistricting process arguing Republicans did not honor communities of interest, especially in urban areas, by splitting minorities into multiple districts and diluting their voting power.
Rep. Cherrish Pryor, D-Indianapolis, said before the House concurrence vote the Senate map represents "voter suppression at its fullest" and accused Republicans of drawing maps that allow lawmakers to ignore Black voters.
Republicans did not consider competition when drawing districts, Koch said.
Analyses from PlanScore, a free mapping project from the nonpartisan Campaign Legal Center, show proposed maps would heavily favor Republicans, especially in congressional and Senate races. The efficiency gap, which measures the number of votes each party "wastes" in an election, is 14.4% and 12.1% in favor of Republicans for the congressional and Senate maps, respectively.
Sen. J.D. Ford, D-Indianapolis, called the maps "mean-spirited" and asked Koch if a person of color was involved in drawing the maps.
"I don't categorize people by their race," Koch said.
At the heart of the redistricting debate is what Democrats have called an unfair, secretive process. Since Republicans have supermajorities in the House and Senate, they didn't need to include Democrats, who say there's an inherent conflict of interest when lawmakers draw the maps that determine which districts voters live in.
There were three committee hearings with public testimony after Republicans released the maps. People mostly used the opportunity to accuse Republicans of trying to shield themselves from criticism by hosting meetings in the middle of the day and not allowing enough time to review maps.
Holcomb has seven days after receiving the bill to sign it into law, or it becomes law on the eighth day without his signature.
Contact staff writer Tyler Fenwick at 317-762-7853, tylerf@indyrecorder.com. Follow him on Twitter @Ty_Fenwick.