By ALICIA COOLEY
Vulnerability isn't always comfortable, especially when that vulnerability is thrust upon you amidst a global pandemic. For some, vulnerability may look like courage or transformation, but for others, it may show itself in seeking help when you're silently struggling. And for the past two years, that struggle was amplified. According to CARE's Rapid Gender Analysis and the impact of the pandemic, the number of women who reported mental health impacts from COVID-19 was triple that of men. Modern Day Therapy knows this. I know this, and we're working to remind our community that help is available.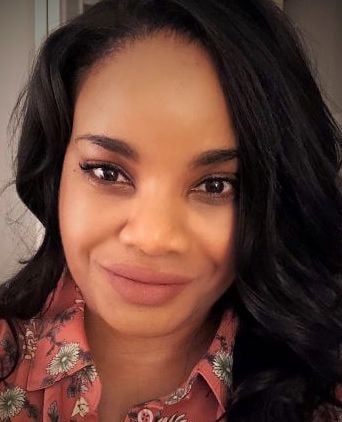 Before we realized our business' true calling, we were contracted with various school systems providing mental health treatment to children. While that work was incredibly impactful, we found that as much as we could help one child, we couldn't effectively help other family members who were still struggling and without support. It was then that Modern Day Therapy, as it exists today, was born. To help facilitate meaningful change impacting the life trajectory for children, we needed to work with the entire family unit.
This led us to pivot our work to women and children involved in the criminal justice system, specifically our partnership with Craine House. As the in-house clinical partner for Craine House, a nonprofit work release facility in Indianapolis, Modern Day Therapy provides women with their children onsite mental health therapy and substance use treatment. Craine House is the only facility of its kind in the Midwest and one of nine similar programs in the U.S., allowing women to serve their time with their young children ages five and under. Statistics show that an increased number of incarcerated women suffer from some form of mental illness and substance use disorder while simultaneously lacking access to stable housing, employment, education and social services to help transition back into society. This, combined with other societal challenges former justice-involved persons face, place women at one of the most significant disadvantages coming out of prison.
On March 11, 2020, COVID-19 was declared a global pandemic. But in January 2020, placement at Craine House was halted. The pandemic hit our business two months before others, and when you're in the business of making a difference, it's gut-wrenching to watch the community struggling while being unable to help. COVID-19 forced millions of American women to leave their jobs, and my staff was not immune to these outcomes. It's estimated that female job loss rates due to COVID-19 are about 1.8 times higher than male job loss rates globally. I couldn't afford to keep my staff, and they couldn't afford to wait for the work to start again.
I applied for the PPP loan through another financial institution the day the website opened. I sat there, waiting, watching, just like everybody, knowing that my people and our community needed help. I didn't hear back.
When I heard the Indy Chamber was processing PPP loans and offering a Rapid Response Loan program through the Business Ownership Initiative, I applied immediately. Within a week, I received the rapid response loan. It saved me. It saved my business. The loan I received allowed me to continue operating and helping people. In my field, there's always work. There's always a need for mental health professionals — and that includes before, during and after a global pandemic.
I'm honored to work with those in most need. I understand how hard it can be for anybody, particularly women, to overcome barriers of poverty and other interlocking systems of oppression. That's why Modern Day Therapy leads with vulnerability. We know that showing vulnerability demonstrates the courage it takes to show up and make today better. We strive to provide services that are affordable, convenient and accessible. Contact us today to schedule an appointment.
Alicia Cooley, president of Modern Day Therapy, provides counseling and mental health services to youth and families throughout Indiana.