The Centers of Wellness for Urban Women (CWUW) on Saturday, June 10, celebrated 16 years of improving health for urban women and honored seven Indianapolis-area women for their commitment to this cause.
Led by founder Rhonda L. Bayless, CWUW's mission is to empower women and their families living in urban communities to take action to improve their health and well-being through education, advocacy, prevention and care. Its seven dimensions of wellness are: physical, emotional, spiritual, environmental, intellectual, occupational and social.
"There is a multi-faceted range of factors that influence health outcomes. We take a social-ecological approach to addressing health and wellness," said CWUW Board Chair Stacey Warner.
"Our program's focus is equipping women to advocate for their best health. Knowledge is power and that's why we created educational programs to help women recognize when their health concerns are dismissed or not given proper attention. This can be the difference between life and death in some cases," she said.
In addition to its seven wellness awards, the organization awarded the Patrice Graham-Adams Award for Excellence in Community Service in honor of Graham-Adams, a community activist who tragically died in an automobile accident last year.
Those honored at the brunch were:
Occupational wellness, Tiffany Robinson of Inner Beauty Program Inc.
Environmental wellness, Vivian Muhammad, founder of Elephant Gardens.
Social wellness, Alicia Sims, founder of Quad Solutions.
Intellectual wellness, Terri Roberts-Leonard of Carmel Clay Schools.
Spiritual wellness, Chare'A Smith, project manager of Ye Self Care.
Physical wellness, Khara Ice, director of nutrition programs at BU Wellness.
Emotional wellness, Kimberly Meals.
The Patrice Graham-Adams Excellence in Community Service Award was given to Cheria Caldwell, vice president of communications and engagement for Community Alliance of the Far Eastside, Inc (CAFÉ).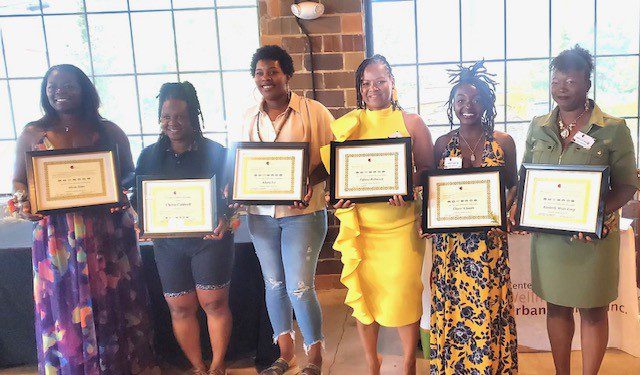 ---
For more news on the Centers of Wellness for Urban Women (CWUW) courtesy of the Indianapolis Recorder, click here. You can also check out the Indiana Minority Business Magazine by clicking here.