Red carpet, celebrations, cheers and charity — TechPoint's Mira Awards is called the Oscar awards of Indiana for tech. For the second year in a row, the Mira Awards were hosted virtually, but the excitement of the nominee sponsors, judges and participants were unbelievable. A group of 52 judges selected 16 award recipients in different categories from over 211 entries. Indiana has gained the reputation as the tech epicenter of the Midwest, and the event recognized the "Best of the Tech of Indiana" at the 22nd Mira Awards.
In my opinion, every nominee was a winner as being nominated for Mira Awards is an achievement in itself. Every award recipient and nominee has contributed to Indiana tech ecosystem in unique manner. They are innovators, educators, philanthropist, scientists, investors, volunteers and entrepreneurs. Many companies responded in remarkable ways to serve societal or customer needs during the pandemic, seize market opportunities or survive amidst pandemic-induced challenges. This year two special awards were added in the category of "Pandemic Pivot of the Year Awards."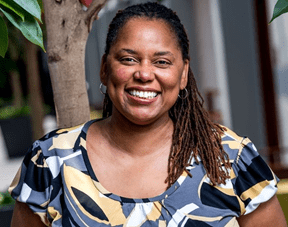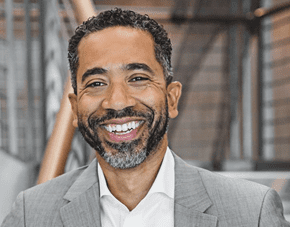 2021 TechPoint Mira Award winners and honorees:
Pandemic Pivot of the Year (Small-Medium Businesses) — OneCause
Pandemic Pivot of the Year (Institutions and Large Enterprises) — KAR Global
Community Impact Award — Anushree Bag, executive director of Risk and Compliance, Indiana Office of Technology
Rising Tech City Award — City of Bloomington
Tech Education Award — CIO Matt Etchison, CDO Brad Watts and the Ivy Tech Community College ITS Team
Tech Product of the Year — 3Oe Scientific – IGGY
Service Partner of the Year — PIER Group
Innovation of the Year  — NearWave Imager
Trailblazer Award  — Justin Christian, CEO and founder, BCforward
TechPoint Foundation for Youth Bridge Builder Award  — Dr. Carlotta Berry, professor of electrical and computer engineering, Rose-Hulman Institute of Technology
Rising Entrepreneur Award  — Yaw Aning, co-founder and CEO, Malomo
Investor of the Year  — IU Ventures
Startup of the Year  — Malomo
Exceptional Employer Award  —  GadellNet Consulting Services
Large Enterprise of the Year  — Eli Lilly and Company
Scale-up of the Year  — Socio
Rupal Thanawala is managing director at Trident Systems, a leading business and technology consulting practice, and tech editor for Indianapolis Recorder. Contact her at rupalt@indyrecorder.com.