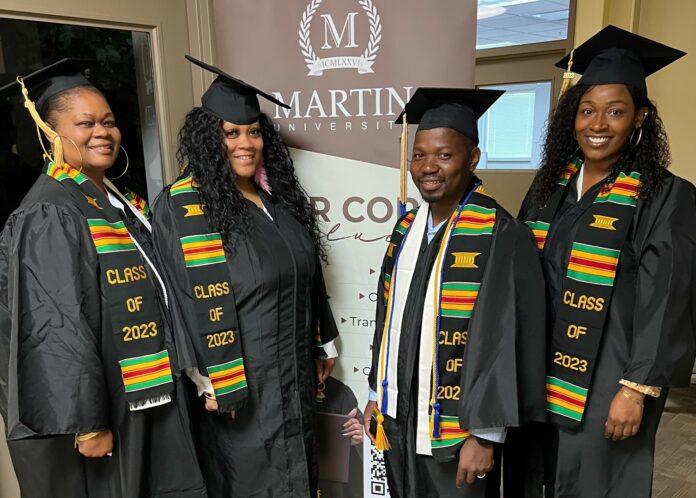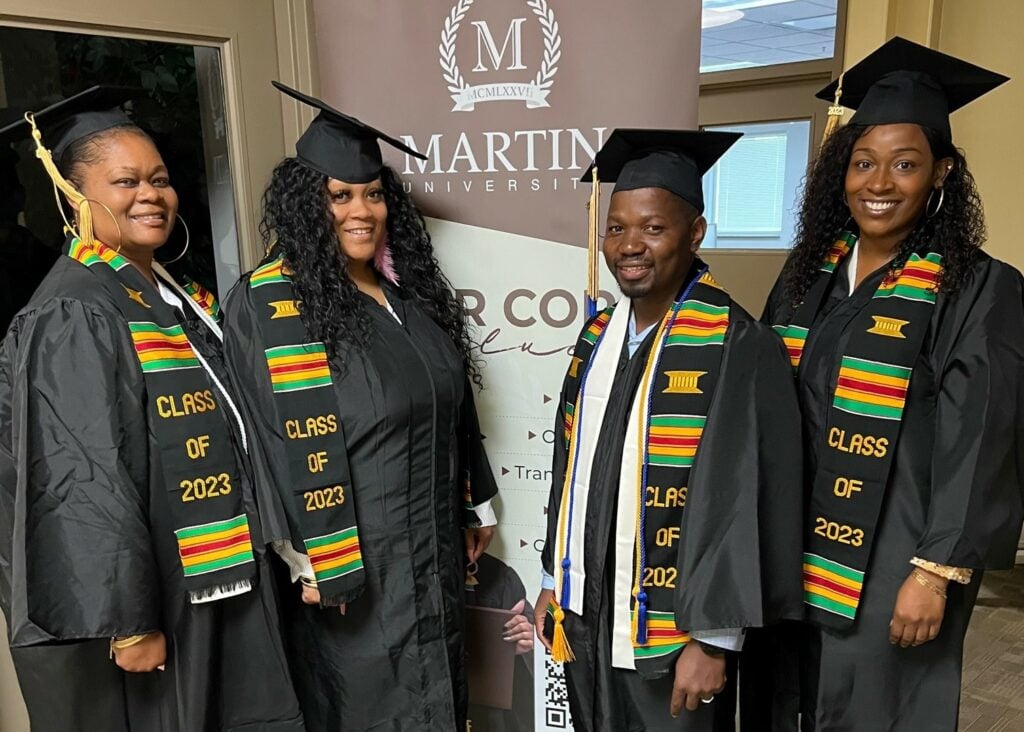 Martin University hosted its 54th commencement ceremony last Saturday where 27 graduates earned 18 bachelor's degrees and 9 master's degrees respectively.
Edgar Fakari, a summa cum laude graduate, received a Triumph Award for his high academic achievement. Fakari will begin a full-time information technology position at Eskenazi Health after being an apprentice through Martin WORKS.
Bianca Winston received the Sister Jane Schilling award for having "consistently served and inspired other students in spite of personal challenges," according to a statement from the university.
Winston graduated from Martin's teacher preparation program. The program trains and licenses highly qualified urban teachers to serve children from preschool through sixth grade.
Seneca Melvin and her mother, Sucara were one of the school's few dual-generation graduates. Sucara received a bachelor of science in psychology and Seneca received a bachelor of science in early childhood development.
"It's been a struggle to get to this point," said Sucara, a magna cum laude graduate.
However, mother and daughter were persistent in pursuing their education. They hope to inspire others to achieve their dreams.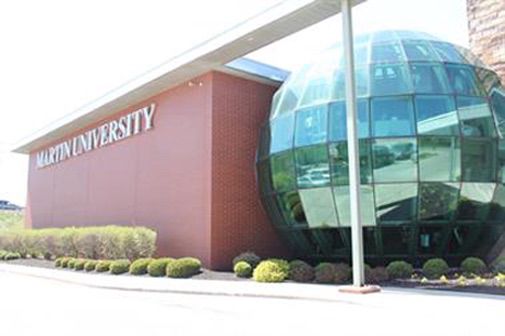 As the only predominantly Black institution (PBI) in Indiana, Martin University's aim "is to elevate the landscape while providing transformative opportunities, inclusive support, and service to our communities," according to the institution's statement.
The commencement ceremony was held on May 27 at the Father Boniface Hardin Gathertorium at 2186 North Sherman Drive.