The murder of George Floyd in May 2020 ignited Indiana Humanities to create an equity-focused fellowship in honor of one gifted storyteller.
Each year a team of advisors selects four humanities-based research projects that explore anti-Black racism in Indiana as part of the Wilma Gibbs Moore Fellowship. It is a requirement that the fellows' research emphasizes how the Black community responded to the violence.
Moore, who died in 2018, graduated from Crispus Attucks High School and Indiana University. As an award-winning archivist at the Indiana Historical Society, she served as editor for its quarterly newsletter, Black News and Notes.
The fellowship is the most unique in the organization's 50-year history. Indiana Humanities often awards grants, such as the INcommon grant, to nonprofits on the topic of understanding race and ethnicity. But this is the first time it has provided funds to individual researchers.
The nonprofit organization funded the endeavor itself. It is geared toward higher level academics including graduate students, college professors and doctoral candidates.
George Hanlin, director of grants at Indiana Humanities, worked closely with Moore. He admired her presence and passion for African American history.
Hanlin and Indiana Humanities recognized after the first fellowship that it requires a lot of money and time to do research. This led to them to double the amount of the stipend from $2,500 to $5,000.
"We would love to raise more money to offer a larger stipend and grow the program that way," Hanlin said.
One of the current fellows, Britt Redd, has used the stipend to continue their graduate thesis. The Butler University and Ball State University alum believes the fellowship will expand its reach to people outside of academia.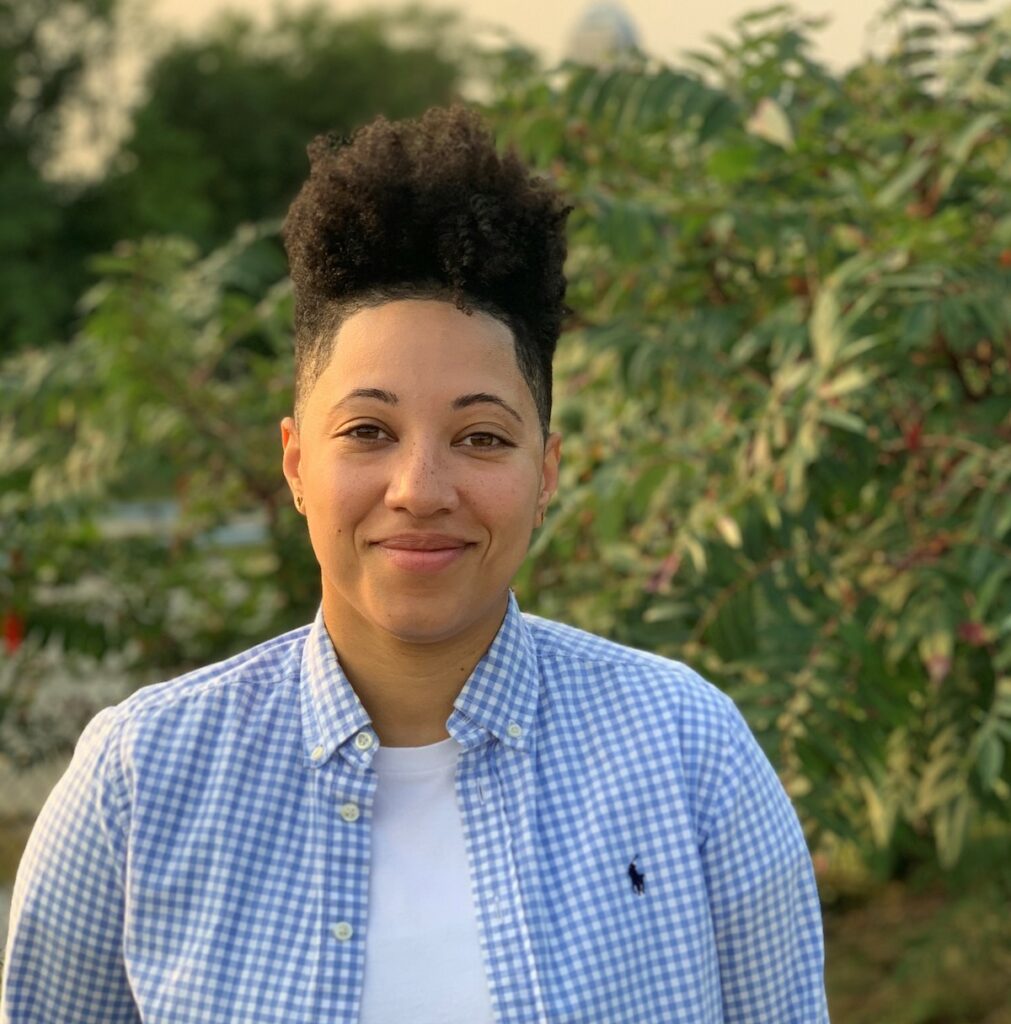 Their research project studies housing discrimination and its connection to data on the effects of pollution exposure in communities of color, specifically against Black Hoosiers. They explained the fellowship can build awareness on environmental issues in the city.
Redd has interviewed residents of the communities affected by environmental racism. This allowed them as a city planner to understand the day-to-day experience of Black people amid harmful government policies such as redlining, racial covenants and urban renewal.
"My work is grounded in my community and seeing city planning as a tool to restore justice," Redd said.
Indiana Humanities is still in the early stage of establishing the Wilma Gibbs Moore Fellowship. As the program continues, the organization hopes to improve its visibility and impact on the community.
Contact intern Mesgana Waiss at 317-762-7848 or by email adjwouw@indyrecorder.com. Follow her on Twitter @theavgjourn.