Rev. Shauna Lipscomb saw a shift in her son, Timothy Kimbrough, emotionally and mentally, after he sustained a traumatic brain injury while playing football.
"It is a very tragic situation," she said. "My son was on his way to the NFL, doing some other great things, but now it's like he's not even my son anymore."
Witnessing the mental struggles her son went through, Lipscomb decided she needed to act, and by organizing a weekly event geared toward better mental health practices in the Black community, she was able to do so.
Mental Health Matters Mondays is a program put on by Community Church Indy to address the mental health crisis through weekly conversations and providing clinical resources to those in need. The church kicked off its first event in person June 13 and will continue the series via Facebook Live every Monday.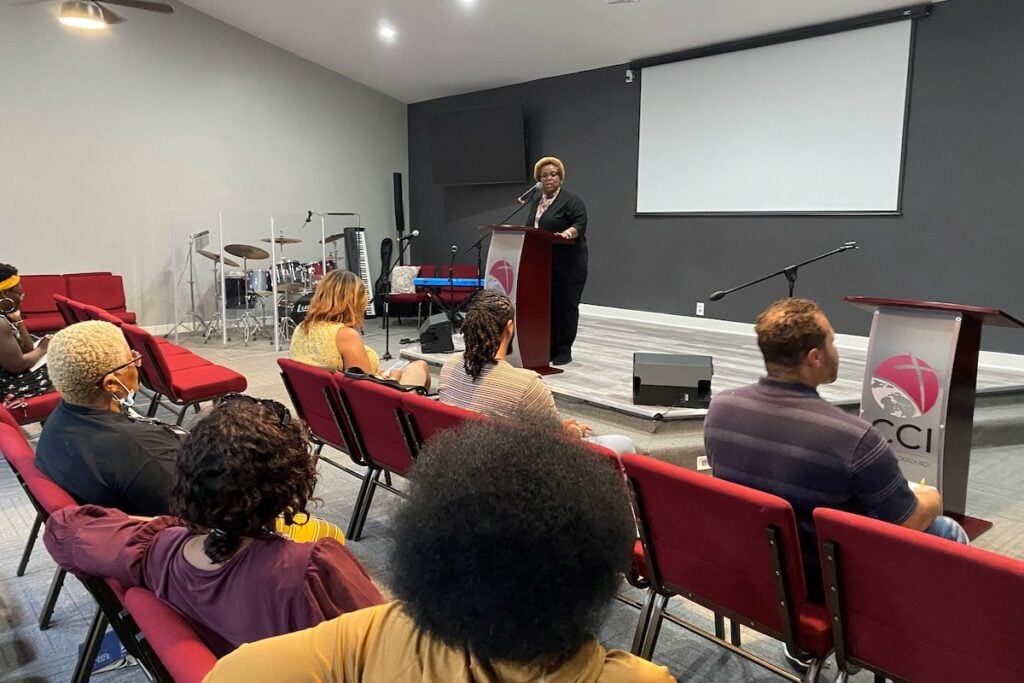 Community Church Indy partnered with Faith in Indiana and Indy's Black Church Coalition to fulfill the larger goal of implementing better mental health policies for Black people.
Black faith leader Martia Stewart addressed her concerns with the shortfall of mental health policies and resources for the Black community. She said she is becoming increasingly frustrated with the way mental health has been handled, specifically for young Black women and girls.
In a 2019 study by the Journal of Community Health, researchers found suicide death rates for Black American girls, ages 13 to 19, increased by 182% from 2001 to 2017.
"To see the incline of suicide with my girls, I take it personal," she said. "You have disfunction on top of disfunction and nobody is answering. Nobody has answered."
After seeing the increase of Black girls' and adolescents' suicide rates, she joined the group and spoke out for those girls.
The distrust of the medical and policing systems also impacts the Black community's mental health. According to Mental Health America, "help-seeking behavior" can be impacted by mistrust of the medical system, which often leads the Black community to begin looking for help with faith-based outreach.
The collective is currently focused on identifying political figures whose values align with theirs, and by early- to mid-July, leaders plan to have a meeting with these political figures about policy reforms that approach mental health more efficiently in the community.
The city of Indianapolis plans to pilot a program that uses teams of medics and clinicians to respond to calls. Faith in Indiana has been one of the most vocal groups locally for the program and said it has secured a funding commitment from the city.
Lipscomb stressed the importance of mental health and coming together to make change happen as a community.
"Get involved," Lipscomb said. "It just takes us to unite together to see change together."
Contact religion reporter Abriana Herron at 317-924-5243. Follow her on Twitter @Abri_onyai. Herron is a Report for America corps member and writes about the role of Black churches in the community.