What began as a onetime men's fellowship breakfast is now a mental health movement to create a safe space for Black men in churches across the city.
Dr. Preston T. Adams III, senior pastor of Amazing Grace Christian Church, wants churches' influence to be more widespread in the community.
He held an open forum meeting in March along with other church leaders to discuss topics related to Black manhood.
RELATED: Black faith leaders call for fully funded mental health crisis response system 
Forty-eight men attended. After hearing their personal stories, the event prompted a coalition of 12 churches and organizations to come together. Their united goal is to offer free group therapy for Black men.
"Therapy carries with it a stigma in the Black community. Historically, seeing a therapist hasn't been seen as important. There're even more layers to it when you talk about Black men," said Adams.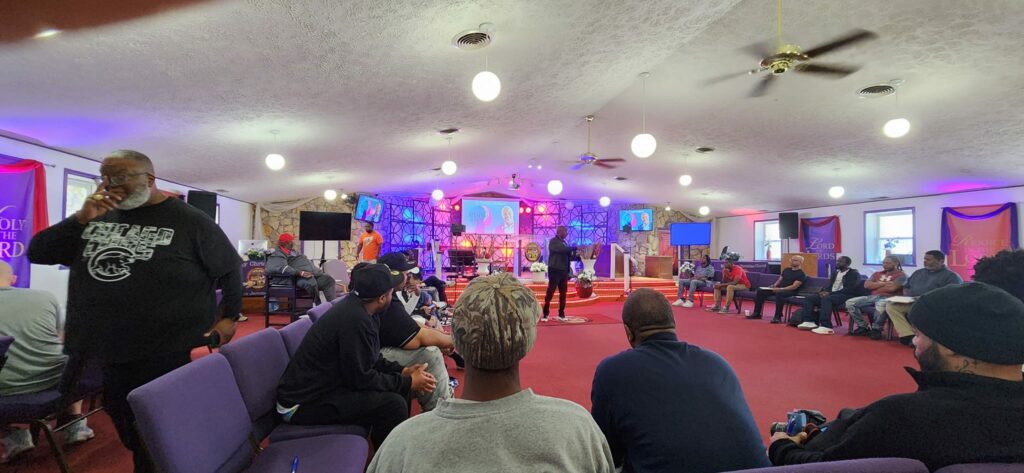 Free group therapy sessions
While Black Americans experience similar rates of mental illness as other Americans, there are contextual differences according to the American Psychological Association.
Only 26.4% of Black and Hispanic men ages 18-33 who experience daily feelings of anxiety or depression were likely to seek mental health services. That is compared to 45.4% of non-Hispanic white men reporting the same feelings.
When Black men seek help and express a preference for a provider of the same race, they often encounter challenges in locating Black psychologists.
Black psychologists only constitute a mere 4% of the doctoral-level workforce.
"Church is seen as a place that avoids mental issues. The common approach is to pray about it, read the Bible and trust God. We know that it's more than that," said Adams.
The twelve churches and organizations involved include:
Amazing Grace Christian Church, Eastgate Christian Church, Hovey Street Church of Christ, NU Destiny Christian Church, New Liberty Baptist Church, EVOLVE International, Inc., Family and Community Partners, Family and Community Partners Resources, Family and Community Solutions, Healthy Family Advocates, Circle Up Indy and BC Consultant Group, LLC.
Dr. Dwight Holland, George Middleton, Dr. Larry Wayne Smith, Bwana Clements and Nathan McGuire are the therapists leading the movement.
Once a month, the movement brings men together in therapeutic settings. It is hosted by the churches and led by licensed clinicians and therapists. They enjoy breakfast and talk for two hours.
Churches outreach to Black men in
RELATED: Carrying a congregation: The generational mental health of pastors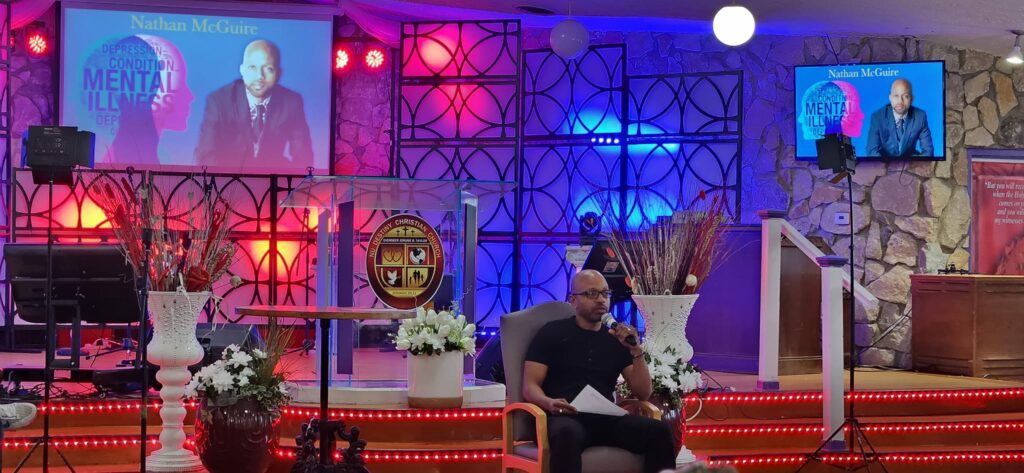 Outreach efforts made by the churches find and bring men to the sessions. Individuals can also be referred to further resources outside.
"It's a beautiful thing to watch. We identify the traumas we have, and the professionals guide us through it masterfully. We've built a database of over 150 men so far," said Adams.
Denell Howard, pastor of Hovey Street Church of Christ, said that the safe space offers a chance for men to discuss fatherhood, childhood trauma, suicide, custodial issues and even sexual abuse.
"Once you open that door, we have trained clinicians there and resources for you to tap into. We need more mentally healthy Black men," said Howard.
A 2017 study released by the Indiana State Department of Health and Indiana Violent Death Reporting System showed that 8.4 African American Hoosiers died by suicide per 100,000 people. That is verses 6.6 African Americans per 100,000 for the whole country.
Indiana ranked 43 in the nation in 2022 for adults that have a high prevalence of mental illness and lower rates of access to care.
Reports show that 16% of African Americans reported having mental illness in the country while African Americans only make up 13.4% of the nation, according to Mental Health America.
Calendar of events:
All meetings will take place between 10:00 AM and noon unless otherwise noted.
June 17th – ABC's of Manhood Conference on Mental Health at Martin University from 9:00 a.m. to 1:00 p.m.
July 15th – New Liberty Missionary Baptist Church
August 19th – Amazing Grace Christian Church
September 16th – True Tried Missionary Baptist Church
October 21st – Hovey Street Church of Christ
Contact staff writer Jade Jackson at 317-607-5792 or by email JadeJ@IndyRecorder.com. Follow her on Twitter @IAMJADEJACKSON