The Domestic Violence Network along with the Brightwood Community Center hosted a family fun fest Aug. 19.
About 150 people attended the second annual event that aims to bring resources to the neighborhood while offering a family-friendly atmosphere according to Executive Director of the Domestic Violence Network Kelly McBride.
"Well, [zip code] 46218, the Martindale-Brightwood Community, has one of the highest calls to IMPD for domestic violence runs. The Domestic Violence Network and the Brightwood Community Center received a grant to bring programming to help combat that," said McBride.
RELATED: Partnership targets areas in Indianapolis with higher domestic violence incidents
Family fun fest stats
In 2023, IMPD received 1,288 calls from January to mid-July, ranking 46218 the second highest zip code out of over 40 in Marion County for domestic violence calls.
"We knew from experience that if you just host an event that says domestic violence on it, people aren't coming," said McBride, "That is something that is behind closed doors; it's a very shameful thing."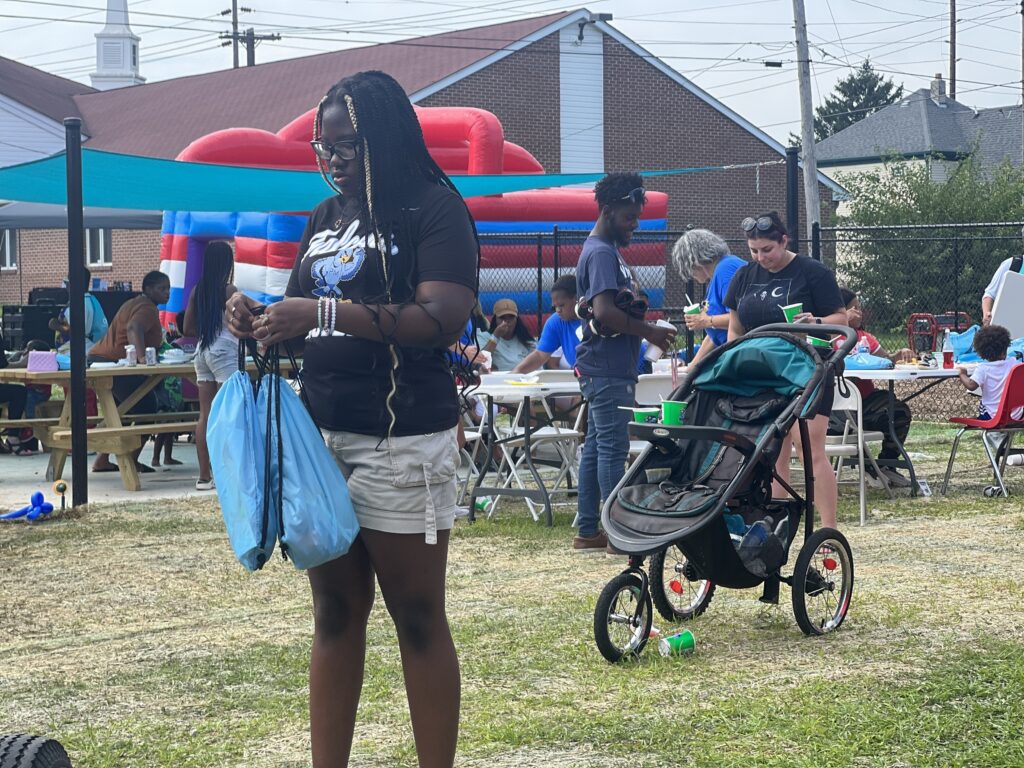 By hosting a Family Fun Fest that emphasizes building community, the Domestic Violence Network hopes to create neighborhood allies and bridge gaps within the community.
In turn, this will ideally keep community members and families involved in domestic violence awareness and push them to hold each other accountable for incidents that may occur.
The event was made possible by an Elevation Grant provided by the city and Indianapolis Foundation totaling more than $230,000.
This year, the festival provided attendees free food and drinks from food trucks. The festival also hosted games and activities, including a dunk tank.
Additionally, attendees were given backpacks that contained educational material on domestic violence and information regarding available resources.
Domestic Violence family fun fest
"You might not look at it right away; you might throw it in a closet, but it's now in the hands of the community where it can be passed out to those who need it," said McBride.
The Brightwood Community Center — an organization that speaks to students about teen dating violence and does pre-release work with incarcerated men and women at the Community Justice Center — co-sponsored the Family Fun Fest.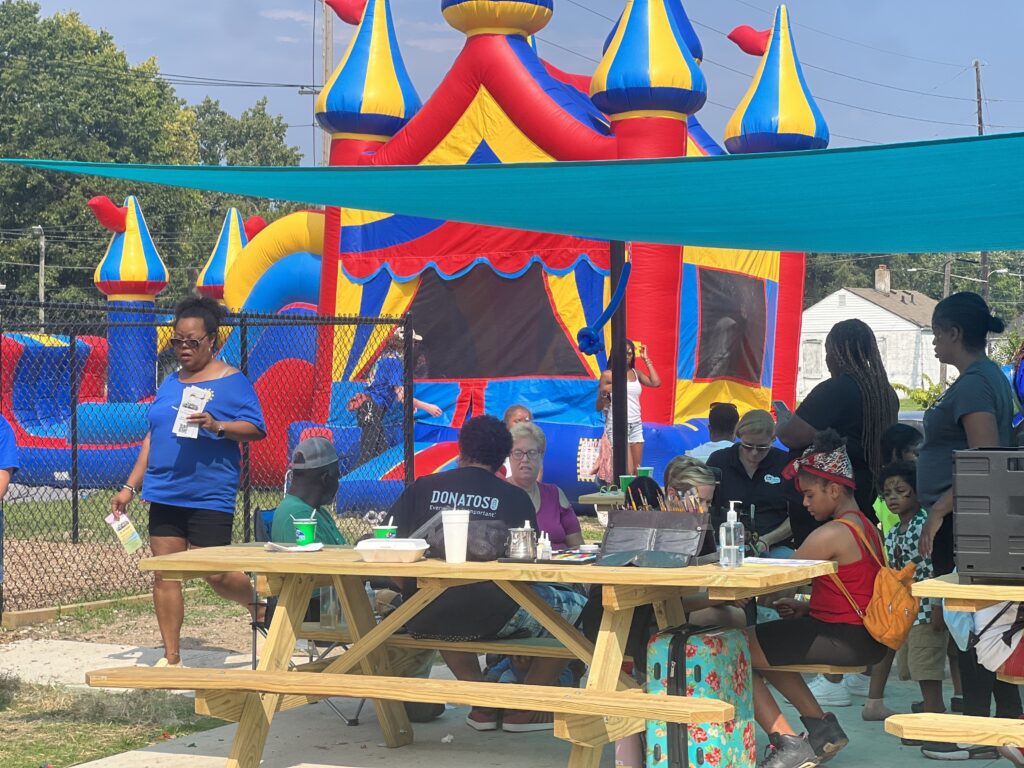 "We provide a level of direct service, so when we have survivors come in that need help, we also help them as well. Because 46218 has a really high occurrence of domestic violence calls to IMPD, we thought this would be a great place to center a lot of the work we're doing," said Shonna Majors, executive director of the Brightwood Community Center.
Majors said that the Family Fun Fest is important because it provides educational resources on domestic violence that raise awareness.
"It really takes an entire community to face and come up with solutions to the work that we do especially where intimate partner violence, domestic violence and even gun violence [are involved]. As a space, we are here for the community," said Majors.
If you or a loved one is a victim of domestic violence, you can reach out to the National Domestic Violence Hotline at 800-799-7233 or Indy Champions at 317-210-0866. 
Contact staff writer Jade Jackson at 317-607-5792 or by email jadej@indyrecorder.com. Follow her on Twitter @IAMJADEJACKSON