The city of Indianapolis will partner with Downtown Indy Inc. to invest about $3.5 million into safety, cleanliness and outreach downtown.
"Downtown Indy belongs to and serves our entire city as an economic engine, as a hub for arts and culture and as a seat for local and state government," City-County Council President Vop Osili said at a press conference downtown Nov. 10.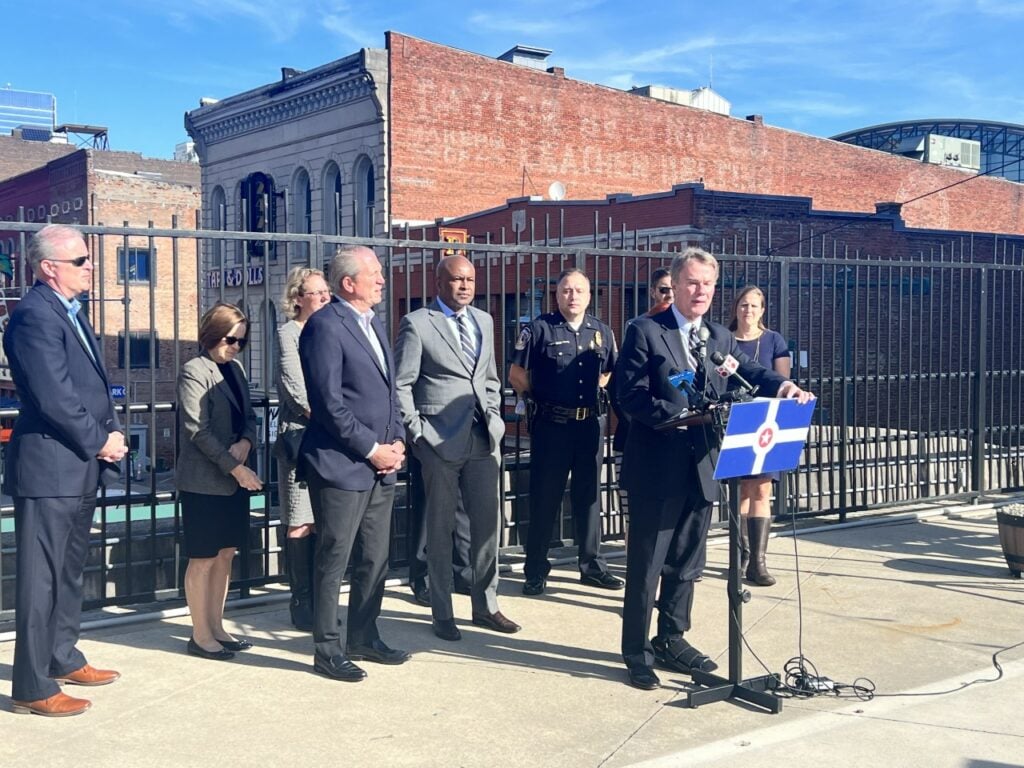 With this investment there are plans to add increased overtime for Indianapolis Metropolitan Police Department bike patrol and three mobile security cameras to IMPD monitoring software. There will also be an opportunity in early 2023 for small businesses to participate in a grant program targeted to gain participation in IMPD's b.link camera system, which connects IMPD with security camera systems owned by residents and businesses.
Cleanliness investments include maintenance and regular cleaning in downtown alleys, sidewalks and other areas.
According to a press release, Downtown Indy Inc. plans to expand its existing efforts to assist homeless residents by working with service providers to hire more social workers and housing navigators focused on the downtown population.
The partnership is a response to the impact of COVID-19 and will last 18 months. Major events coming to downtown Indianapolis in that period include the 2024 NBA All-Star Game, USA Swimming 2024 Olympic Trials and Big Ten championship games.
"Indianapolis is at its best when partners come together to make our community safe and welcoming for residents and visitors." said Rick Fuson, CEO of Pacers Sports and Entertainment, in a press release. "These investments will help accelerate Downtown's continued transformation and cement its place as a destination for families, residents and visitors during all seasons."
Contact staff writer Timoria Cunningham at 317-762-7854 or email her at timoriac@indyrecorder.com. Follow her on Twitter @_timoriac.