Family and friends gathered at the Annex Learning Center on May 20 to honor the life of a Franklin High School student, Destini Fuqua, at the high school's 2023 commencement ceremony. Fuqua battled with a rare form of cancer called clear cell sarcoma for nine months before she died at 16 years old.  
A study done by the Cleveland Clinic shows that about 1% of people in the U.S. are diagnosed with clear cell sarcoma. This translates to around 1,600 people who are affected by this type of cancer each year.
Clear cell sarcoma is a rare form of soft tissue sarcoma which causes tumors in soft tissue that surround and support muscles and tendons in the lower legs or feet. If left untreated the cancer can spread around the body including the lungs, gastrointestinal tract or lymphatic system.  
The cancer can affect people of any age; however, it typically affects teenagers and young adults. This was the case for Fuqua.  
One day while Fuqua was home, she told her mother, Lakisha Lately, she was experiencing pain in her back which caused her to be unable to stand up.  
Lately examined her daughter's back and noticed a lump around the area  and took Fuqua to the emergency room.  
According to the Cleveland Clinic, having a lump under the skin especially in the leg or foot, is one of the symptoms of having clear cell sarcoma. Other symptoms of clear cell sarcoma include fatigue, night sweats and unexplained weight loss.  
According to Lately this was not the first time Fuqua complained about pain and after several tests, a CT scan and a biopsy, Fuqua was diagnosed with clear cell sarcoma in August of 2020.  
"When they told me at Methodist she had cancer, I didn't believe it… you never think it's your child," Lately told the Recorder.  
The Cleveland Clinic noted on their website the cause for this rare form of cancer being when two genes from different chromosomes switch places creating a fused gene.  
The most common way health care providers treat clear cell sarcoma is by removing the tumor or lymph nodes where it has spread on the body. They also use radiation-based therapy to get rid of the remaining cancer cells in the body.  
Radiation therapy was one of the treatments medical providers used on Fuqua. Lately was determined to help her daughter's battle with clear cell sarcoma and brought her to the Cincinnati Childrens Hospital, a facility known for treating clear cell sarcoma. Lately moved her family to Cincinnati while Fuqua received treatment.  
After months of receiving treatment, Lately said Fuqua told the doctors she was tired of being in the hospital and being sick.  
The doctors told Lately they could continue with the chemotherapy pill but "that was the only option they had left," Lately said. Fuqua did not want to continue with that option due to how sick chemotherapy made her. Lately and her family moved back to Indianapolis where her mother took Fuqua to a holistic provider. By this time the cancer had spread to Fuqua's ribs, neck and lungs and on May 21, 2021, she passed away.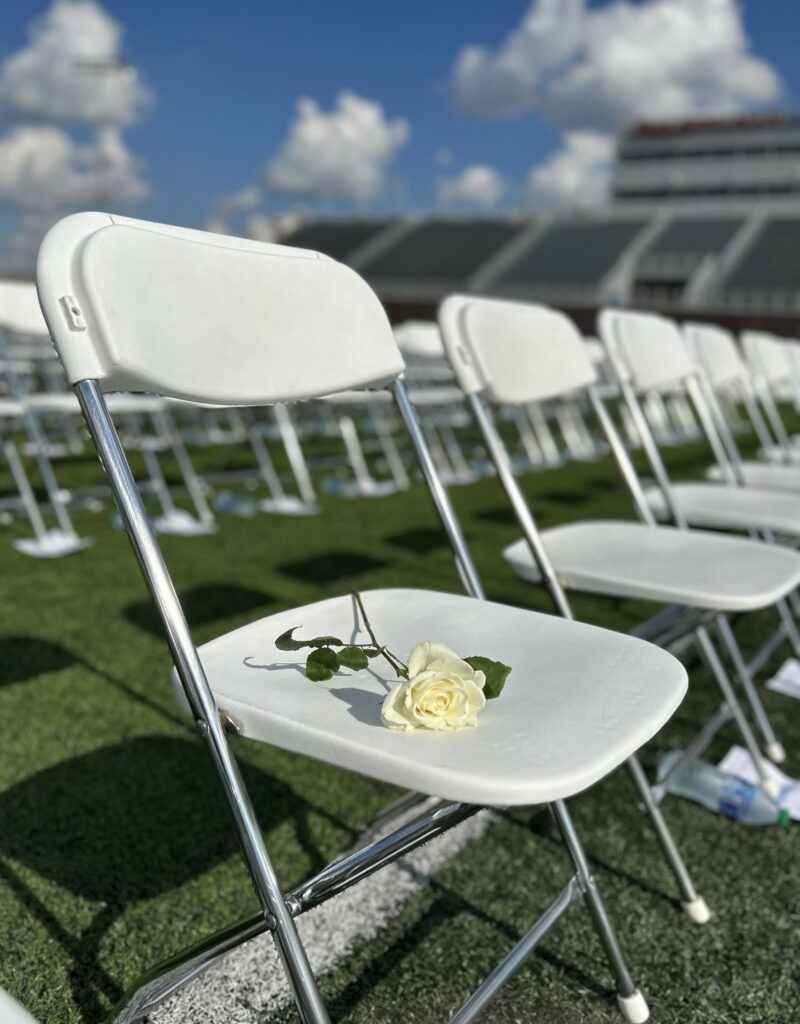 Every year on May 21 Lately honors her daughter with a balloon release attended by people across the city. Lately also visits her daughter's grave site with a few family members to remember Fuqua on her birthday.  
In August of 2021 Lately created the Destini Strong Foundation in honor of her daughter. The foundation's mission is to raise awareness and support for clear cell sarcoma and advocate for research leading to safe and effective treatments for patients and their families. 
The foundation is currently planning its first fundraiser for July which is Sarcoma and Bone Cancer Awareness Month.  
For more information about clear cell sarcoma and the Destini Strong Foundation click here. 
Contact staff writer Timoria Cunnigham at 317-762-7854. Follow her on Twitter @_timoriac.