As Women's History Month comes to an end, the Recorder wants to recognize influential Black women who have made an impact in the community.
Andrea L. Neely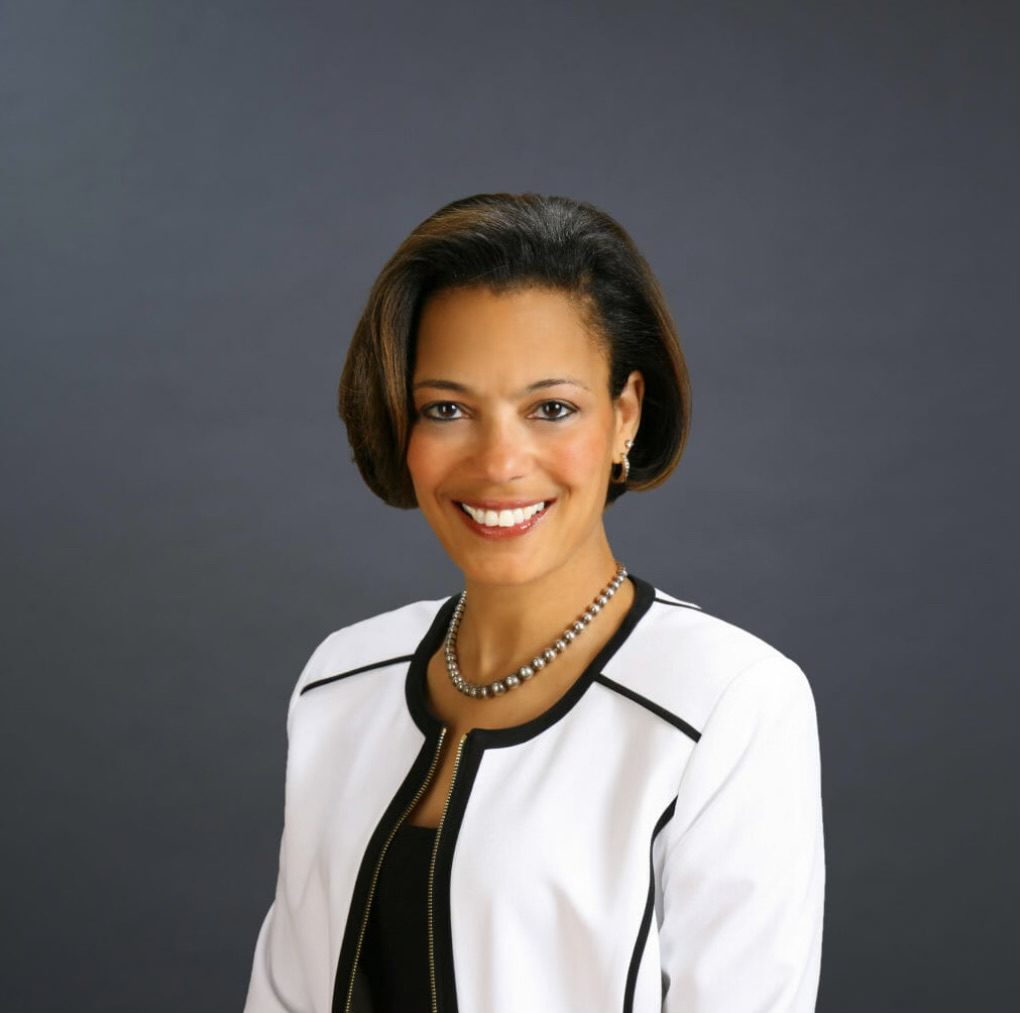 Andrea L. Neely is the President and CEO of the Simon Youth Foundation and has been with the company for over a year.
"I lead an amazing, dedicated team focused on delivering the mission of the Simon Youth Foundation, which is committed to helping at risk students graduate from high school," Neely said. "Simon Youth Foundation believes that all youth, no matter their personal circumstances, should have the opportunity to pursue their dreams through education."
Neely is the first woman and person of color to lead the national foundation founded in 1998. Neely is a graduate of Indiana University where she studied Public Affairs with a concentration in Public Finance, from the School of Environmental Affairs. Neely chose her career path because she wanted to make a difference in the lives of others.
Neely's piece of advice is to "always follow your passion," Neely said. "When you are doing what you love, it does not feel like a job, but a personal mission that you are committed to fulfilling with excellence.
This can be enhanced by investing in professional development with the assistance of an executive coach, mentors and an advisor that will keep it real."
Karrah Herring, J.D.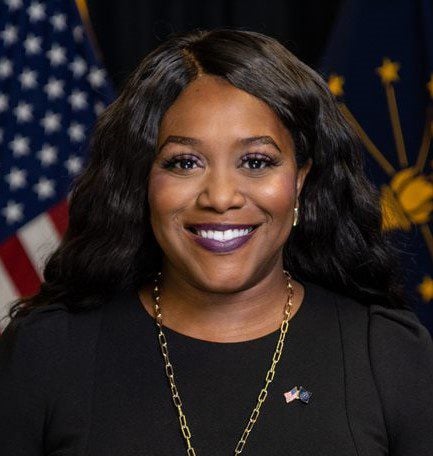 Karrah Herring, J.D. has been the Chief Equity, Inclusion & Opportunity Officer for the State of Indiana in the Office of Governor Eric J. Holcomb for two and a half years.
"My team's work focuses on growing statewide access and opportunity in education and economic development and enhancing employee experiences within Indiana State Government's Executive Branch," Herring said.
Herring went to Purdue University for her undergraduate degree where she received her degree in communications with a focus in public relations. She continued with her education at Valparaiso University School of Law where she received her Doctor of Jurisprudence degree.
"I have always had a desire to serve the interests of those who are unable to advocate for themselves in rooms they are often not invited into," Herring said. "Because I have chosen to follow my passion for service to others, and because I have worked incredibly hard, through various relationships."
Herring's advice for young women is to "First and foremost, find your north star," Herring said. "My north star is my faith in God. Second, surround yourself with good mentors and friends who will challenge you. Third, operate with integrity, empathy, accountability and civility at every level of your career. Finally, work incredibly hard and say yes to things that may take you outside of your comfort zone because often that's where the best opportunities come from. I am a firm believer those four steps will move you into divine purpose."
Faith Kimbrough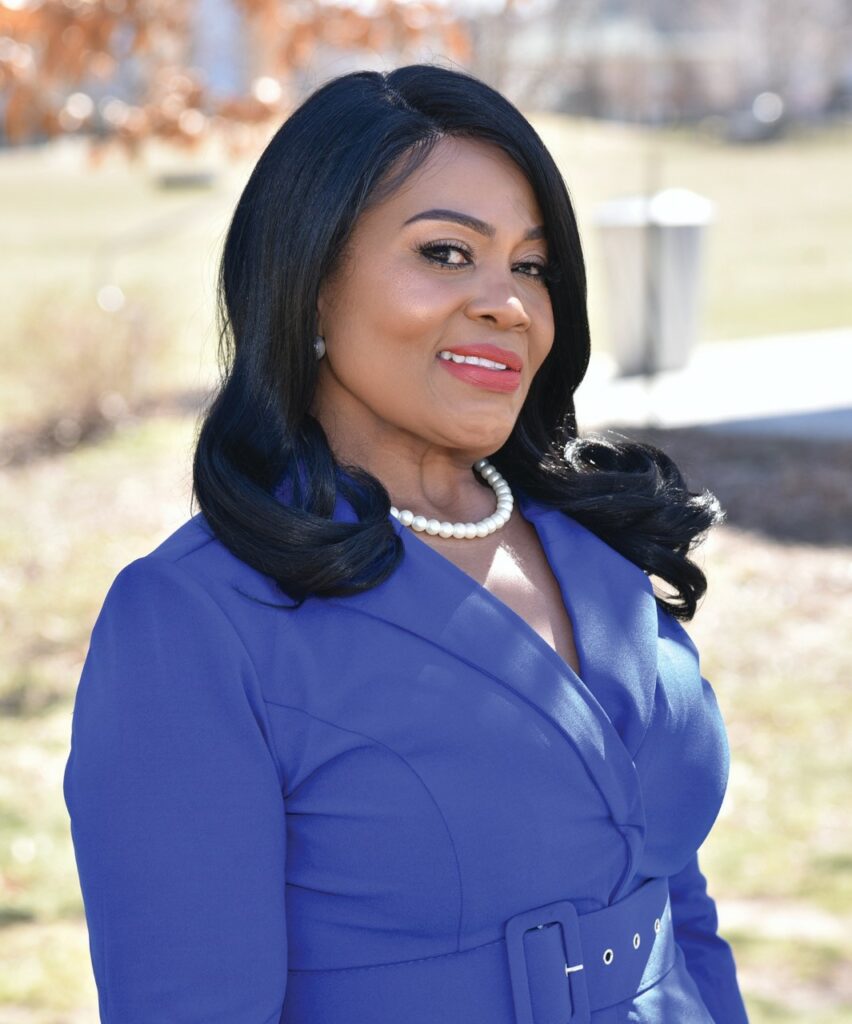 Faith Kimbrough was elected to be the Marion County Recorder in November of 2022. Kimbrough took office Jan. 3 of this year where she maintains permanent public records of property transactions between owners and makes those documents available to the public. Records include deeds, liens, mortgages, easements, certified survey maps and more.
Kimbrough is a Indiana State University and Crossroads Bible College alumna where she studied sociology and organizational leadership.
"I studied both because I aspired to learn an effective management approach to motivate others to achieve organizational goals by utilizing my strengths and talents efficiently," Kimbrough said.
A few challenges Kimbrough faced being a woman of color in business is that she has felt isolated due to underrepresentation within various leadership positions.
"Being a woman of color, I had challenges with being the least represented in leadership positions … and being treated as an afterthought," Kimbrough said.
Despite the obstacles Kimbrough faced she always remained true to herself and recognized her value as a woman of color and never took no for an answer.
Kimbrough's piece of advice for young women is to "try not to say negative things about yourself, only affirm what you want in life," Kimbrough said. "I would tell them that setbacks are just small victories and don't give your work into spaces that won't value you. Do the right thing rather someone sees you or not."

Contact staff writer Timoria Cunningham at 317-762-7854 or timoriac@indyrecorder.com. Follow her on Twitter @_timoriac.