Family and friends are remembering longtime Marion County Sheriff Office Deputy Tamieka White. She died May 9 while protecting her 8-year-old son during a dog attack in her home, according to officials.
"First and foremost, Deputy White was a mother. She died protecting the most important person in her life in a tragic animal attack in her home," said Deputy Chief Brittany Seligman with the Marion County Sheriff's Office in a press conference.
The 46-year-old was pronounced dead on the scene when Marion County police responded to a call before 8 p.m. of an aggressive animal at her home in the 1700 block of Forsythia Drive on the east side. White's son was also attacked but is recovering from non-life-threatening injuries.
RELATED: Marion County Sheriff's deputy killed in dog attack
White was with the Sheriff's Office for 17 years.
Dep. Chief Seligman said, "White was kind and compassionate, and although she was tiny in stature, she had a big heart. You never saw her without a smile on her face, and she would do anything to help her friends, her family and her fellow deputies.
Remembering Deputy Sheriff Tamieka White
"She had a passion for billiards. She loved the game of pool. Anyone who challenged her would quickly learn that they couldn't stand at the table with Deputy White," said Seligman.
"Tamieka would love us to tell her story. She loved being the center of attention," said White's longtime friend, Christina Jones, to the Indianapolis Recorder.
They were a part of American Poolplayers Association (APA), where they played pool together. That is one of Jones' favorite memories.
"We were very competitive, and we weren't afraid to show it and have fun. My other favorite memory with her is our love for football. Although I've never really been an Alabama fan, Tamieka was a true Alabama fan," said Jones.
She could count on laughs and a good time when seeing White get fired up about her favorite team. Jones said there was never a dull moment with her friend.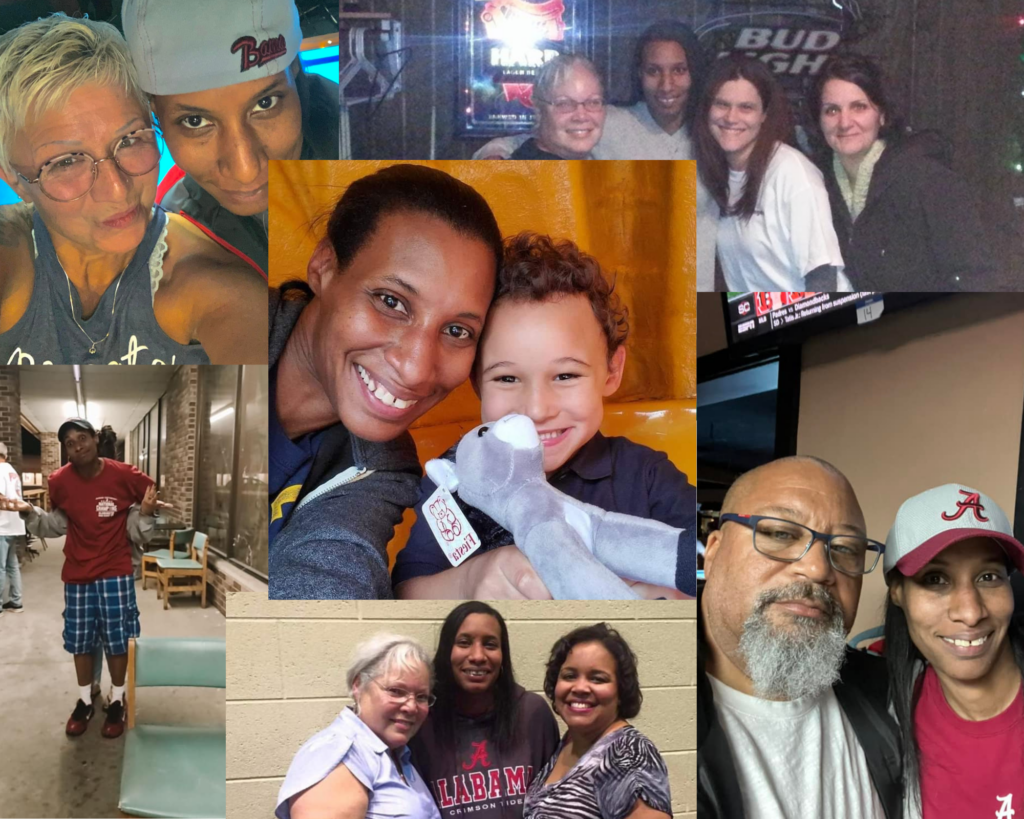 "She was a great coach, mentor and the most amazing friend anyone could have. She was the most bubbly, down to earth, fun-loving girl we all adored. Those type of people are rare," said Jones.
Remembering Deputy Sheriff Tamieka White
In a Facebook post, Jones said:
"Words can't describe what we are feeling right now. Our hearts are shattered. You are a true HERO my friend. As a mother your instincts are to protect your child and that's exactly what you did. Your death has left a huge dent in our hearts."
Their pool group is still grieving the loss of one of their beloved pool players.
"I'm feeling so many things," said another friend, Lori Clubs. "I don't know how or if I'm navigating through this loss. All I know is, she is no longer here, and there will never be another person like her. I can't even begin to understand that I will never see her again."
The White family is asking for privacy at this time.
Contact staff writer Jade Jackson at 317-607-5792 or by email JadeJ@IndyRecorder.com. Follow her on Twitter @IAMJADEJACKSON