Two Indianapolis neighborhoods miles west of the monument were created explicitly as communities for "colored people" in the early 1900s. These neighborhoods — Sunnyside and West Park View — are located along Girls School Road in Wayne Township. 
Both of these additions were created by white men wanting to provide housing options to Black people. According to a report from the former Wayne Township Historical Society (WTHS) through the Genealogical Society of Marion County, the land included in Sunnyside was formerly a 20-acre cornfield. An Indianapolis dentist named "Dr. Welsh" (no first name could be located thus far) owned that farm. He divided the site into five, four-acre lots with the explicit goal to sell only to Black people, according to the report from the WTHS. A news article in the Indianapolis Recorder on May 20, 1916 indicated the "Grand opening and lot sale of beautiful Sunnyside Addition starts Sunday, May 21." 
West Park View, also about 20 acres in size, was formerly land farmed to produce crops of corn as well as used for hunting and sports. That same WTHS report indicated that the owner of this ground, Mr. Moses Williams, made the decision to subdivide his land into housing lots to be sold only to Black people. Advertisements highlighting this real estate opportunity began appearing in May of 1909. 
With one exception, the street names that are in use today in West Park View are different from the names given to the streets in the original plat for this neighborhood. Only the Queen Street of today has the same name as called for in the original design of West Park View. 
Today's Henry Street was to be named Roanoke Avenue. That name was used for at least a couple years. It is uncertain the sources of both "Roanoke" and "Henry" for these street names. The first mention of "Henry Street" in Indianapolis in the news media appeared to be in 1884. 
The street named King Street in the plat never appeared to develop into a full-fledged street, but still exists on the plans with the Office of the Marion County Recorder. Both King Street and Queen Street, which did open as a minor street, appear to take their names from royalty-themed names given to children by Black parents. At the time of the development of West Park View, many white people only called Black people by their first names; many white people did not address Black people using "Mr.", "Miss", or "Mrs." and their surnames. By using royalty-themed first names, Black parents forced those types of white people to address their children as "King" and "Queen." 
The roadway that today is called Mount Herman Avenue is actually supposed to be a street with the name of Mount Hermon Avenue. It is uncertain exactly when, how, or why the street name went from "Hermon" to "Herman," but it may have been in the late 1950s. 
There are two possibilities for the source of the original name for this street: "Mount Hermon" is the name of a mountain in the Middle East mentioned in the Bible, while the Mount Hermon School for Boys was founded in Massachusetts in 1881. This school was initially designed as a Christian institution to educate boys from a variety of backgrounds, including children of those who were formerly enslaved. 
The roadway that is now known as Girls School Road was named "Piedmont Avenue" in the development plans for West Park View. Girls School Road got its name from the former Indiana Girls' School. This school, according to the state of Indiana, was established in 1907. The site of that former detention center for girls became the Indiana Women's Prison in 2009.
Do you have questions about communities in Indianapolis? A street street name? A landmark? Your questions may be used in a future news column. Contact Richard McDonough at whatsinanameindy@usa.com.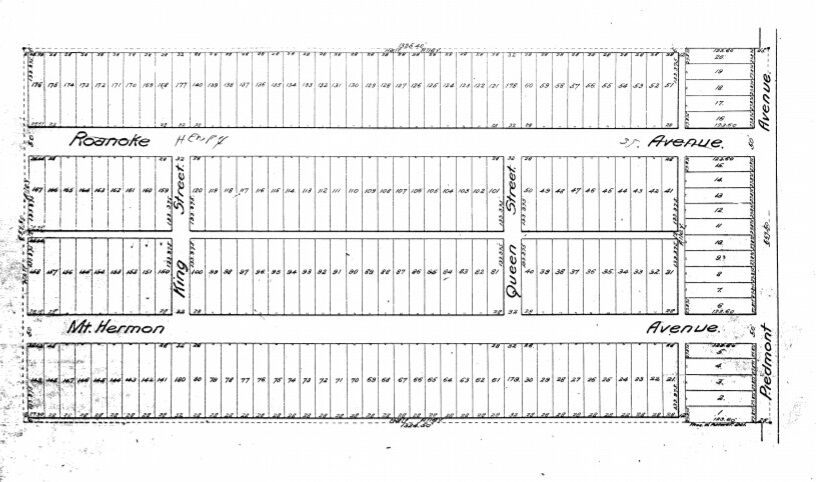 The original plat for the West Park View is displayed above.
(Image courtesy of the Marion County Recorder.)
">

The original plat for the West Park View is displayed above. (Image courtesy of the Marion County Recorder.)