---
Pernell Jones, a career hospital administrator, has observed health care disparities, both professionally and personally.
Jones lives in California. He has spent his health care career managing the operations of hospitals, medical groups and independent physician associations across the country.
"I have seen quite a few things. One thing that is very clear is people have those preconceived biases. Whether it's a difference in race or culture. From a health care service's perspective, I have seen that as lacking respect for some patients," said Jones.
And he and his have personally experienced preconceived biases.
Jones remembers his wife being in a lot of pain while in labor with their daughter at a local hospital.
Black patients & white coats: Listening to patients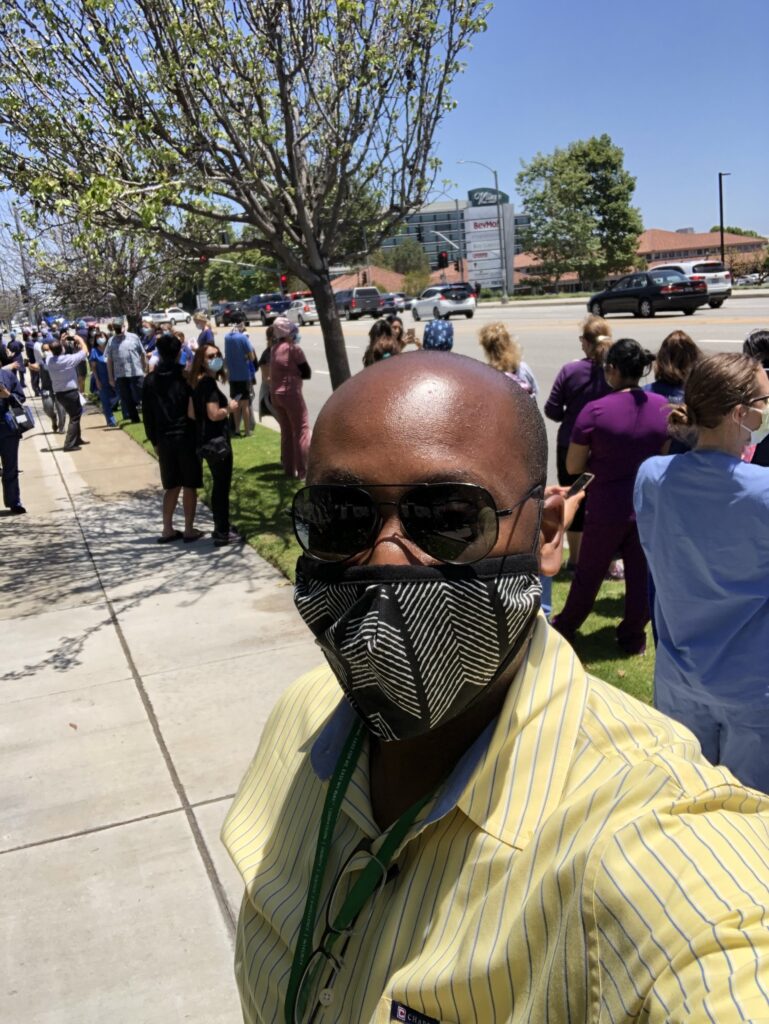 She was given medication to induce labor. However, after 10 hours in the hospital, she was still in pain and had not delivered.
The couple felt like something was not right.
Jones communicated with staff but felt nothing was getting done.
"A doctor's orders weren't really followed, and the doctor had to come back and chew (medical staff) out. Meanwhile, my wife is here waiting and still in a lot of pain and wondering what's going on," said Jones.
Hospital staff gave her the wrong medication to induce her labor, Jones said.
"The types of gaps that we see are preventable. So, the question is, why aren't we preventing them? People have these biases that prevent them from going the extra mile. Sometimes it's not even going the extra mile; It's just not showing contempt and doing your job," said Jones.
Dr. Sally Wasmuth is an assistant professor for IUPUI's Department of Occupational Therapy and a part-time occupational therapist at Eskenazi Health.
She has been doing research on disparities within the health care system by using theater to examine life stories of different populations.
A part of this was collecting stories from Black women who experienced racism in health care.
Confronting stereotypes and bias
"What we found across the board was that providers would profess to value equitable care, but they would demonstrate biases that were either unconscious or what they didn't believe was based in bias," said Wasmuth.
She said one particular bias is that Black women are more likely to seek pain medication that is not needed. The result is often that their pain goes undertreated.
"There are these conscious stereotypes that Black women are strong. This idea that Black women have faced so much in this country somehow makes them resilient, but we don't want to ask people to be resilient in the face of microaggressions," said Wasmuth.
In 2020, after George Floyd's death, the American Medical Association released a statement debunking racial myths as based in pseudoscience.
"It's not based in scientific fact that you can beat Black people a lot harder or rough them up a lot more because of their skin," said Jones.
There is a disparity in the type of patients who get police called on them in the emergency room or other areas of a hospital that leads to them being restrained, Jones also said.
What's needed in healthcare
Wasmuth said the last theatric play she put on focused on maternal health care and outcomes.
She said Black women are three times more likely to die during childbirth in the state of Indiana.
The most recent Maternal Mortality Report by the Indiana Department of Health shows 92 women died during pregnancy or up to a year after giving birth in 2020.
"With health care providers across the board, we saw a lot of stories about the way that providers carried themselves; the way that they communicated with people were really off-putting and harmful. Then, we also saw outright blatant, harmful responses," said Wasmuth.
One story they received was from a woman struggling with addiction. She said she sought care at a local emergency room but was refused. A nurse allegedly said that if she had not been doing drugs, she would not be in that situation.
"We have to be committed to the ongoing journey of increasing our humility. We have to be willing to see patients as the experts in their own life experiences," said Wasmuth.
Contact staff writer Jade Jackson at 317-607-5792 or by email JadeJ@IndyRecorder.com. Follow her on Twitter @IAMJADEJACKSON