Family, friends and community members filled the seats at Friendship Missionary Baptist Church on Oct. 29 to remember what would have been Herman Whitfield III's 40th birthday.
Attendees cried as a slideshow of pictures of Herman Whitfield III played on big screens in the front of the sanctuary, remembering a son, musician and friend.
There were 25 small blue candles lit on top of a podium accompanied by two of Whitfield's music medals and trophies.
Whitfield died in April in police custody during an apparent mental health crisis.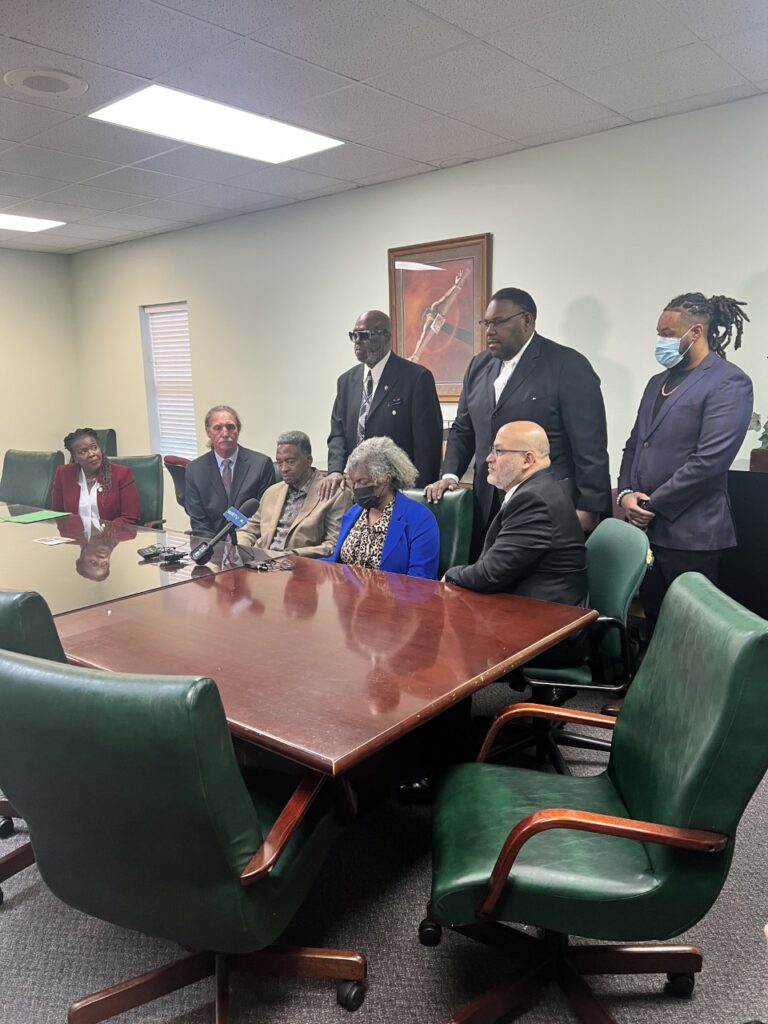 He was remembered as a compassionate person and talented musician.
"I will never forget the first time I heard Herman play the piano," Susan Kitterman, founder of Indianapolis Youth Orchestra, said at the podium in front of about 50 people.
"Herman was able to explore and organize the vast universe of emotions and sounds into profound and exciting compositions."
There were musical selections from people and groups, including Indianapolis Area Musicians and Indianapolis Symphony Orchestra, which left family and friends in tears.
Related: 'It takes a lot of energy and will': Parents of Herman Whitfield III open up about son's in-custody death
William Henry Curry, music director and conductor of the Durham Symphony Orchestra in North Carolina, wrote a letter to Whitfield's parents, Gladys Whitfield and Herman Whitfield Jr.
Gladys Whitfield read the letter at a press conference before the memorial.
"I will forever be grateful to you for the gift of your son to the world," the letter read.
"I am beyond consolation knowing there will be no new masterpieces coming from the mind of this young musical genius."
Whitfield, 39, was "having a psychosis" when police came to the family's home April 25, according to his parents.
They requested an ambulance when they called 911 in the early morning hours, but instead police officers showed up.
Indianapolis Metropolitan Police Department released body camera footage from the incident.
Whitfield's body is blurred, but officers described Whitfield as "naked and sweating" when they arrived.
Later, a seemingly confused Whitfield is seen running from the kitchen to the dining room, where one officer used a stun gun on him, and others detained him on the floor.
"I can't breathe," Whitfield told officers.
Gladys Whitfield said the officers ignored her son's cries for help.
He was pronounced dead at a hospital.
"IMPD have always asked the people in the community to stand beside them when there's a crime that's been committed," Herman Whitfield Jr. said at the press conference.
"I think the people that promote justice should stand for justice. I just want justice for my son."
Contact staff writer Timoria Cunningham at 317-762-7854 or email timoriac@indyrecorder.com. Follow her on Twitter @_timoriac.