The Fever fell 92-70 to the Connecticut Sun on Sunday. The Sun defeated the Fever for the second game in a row after a 94-85 victory in Connecticut on Friday. 
It is the fourth-consecutive Fever loss. Indiana now has a 2-6 record for the season.
The Sun had four double-digit scorers, led by Alyssa Thomas and Brionna Jones, who had 18 points each. Courtney Williams scored 15 points and 2021 WNBA MVP Jonquel Jones scored 13 points with nine rebounds.
"You've just got to tip your hat to them," Fever head coach Marianne Stanley said. "They shot the ball well."
Connecticut, led by a frontcourt of Alyssa Thomas, Jonquel Jones and Brionna Jones, scored 42 points in the paint on Sunday.
"With them having a big frontcourt, it's going to be hard but we've just got to be precise in what we're doing," Victoria Vivians said.
Vivians led Indiana with 15 points. This was the fourth time in five games that Vivians has scored 15 or more points.
"I'm just happy that she's 100 percent healthy," Stanley said. "She's playing with a confidence right now that has eluded her for a couple years."
In 2019, Vivians tore her right ACL while playing in Israel, forcing her to miss an entire WNBA season. Vivians tore her meniscus on that same right knee just six games into the 2020 season. Vivians played last year, but she averaged just 6.8 points per game and shot 33 percent from the field. Now, Vivians looks like the same player that averaged 8.9 points per game in her 2018 rookie season.
"I feel like I am back at my best," Vivians stated. Vivians is no longer cautious about her knee, and she says that she is "not thinking about anything else than basketball" when she's on the court.
The Fever offense shot just 22-of-63 (34.9 percent) on the day. Indiana struggled from beyond the arc, going just 3-of-17.
"I think we had a lot of makeable shots and they just weren't falling," Stanley said.
"They're a great defensive team," Fever rookie Queen Egbo said. Egbo added that the Fever has missed NaLyssa Smith, who's missed the last three games with a right ankle sprain. Egbo feels that Smith "stretches the floor" for Indiana.
During halftime of the game, the team honored the 10th anniversary of the 2012 Fever, who won the WNBA Finals. Several players, coaches and staff were congratulated with applause and an ovation at Gainbridge Fieldhouse.
"Yeah we won, but the most important thing beyond all that is the relationships that we built," 2012 WNBA Finals MVP Tamika Catchings said pregame. "Being able to walk out and celebrate with our fans, that's what it's all about."
"Being in the presence of greatness is always a good feeling," Vivians said.
"We're always going to honor that group because they set the standard of what Indiana basketball can be and what we want it to be," Stanley said. "The 2012 team is one that we want to emulate."
This was the Fever's final game of the season at Gainbridge Fieldhouse, as the building will begin the final phase of its "Fieldhouse of the Future" construction on Monday. The Fever will travel to face the Chicago Sky on Tuesday before hosting the L.A. Sparks at the Indiana Farmers Coliseum on Friday.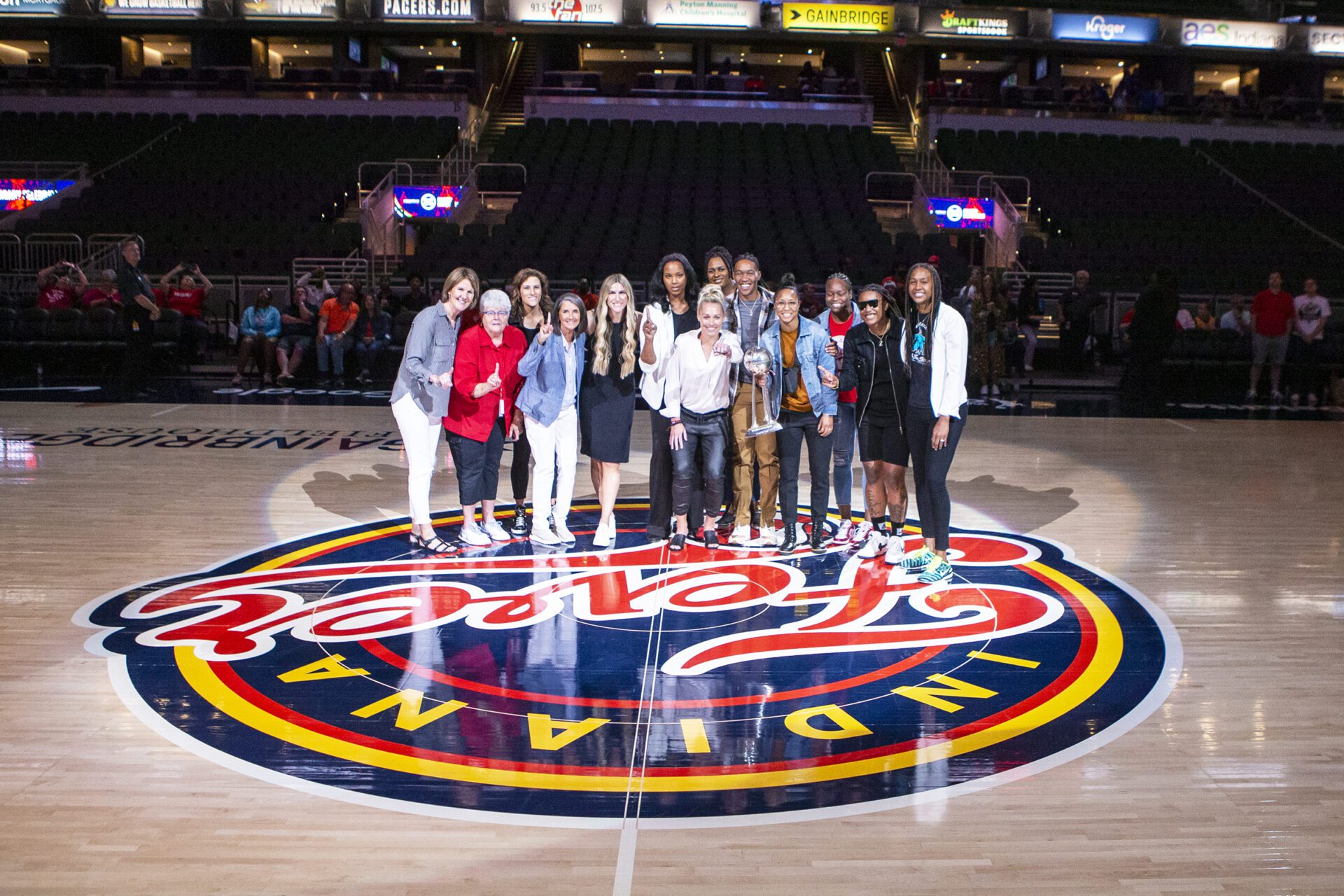 Zion Brown is a sports reporter for NextGen Sports, a collaboration with The Recorder Media Group.