The Fever lost their home opener to the L.A. Sparks 87-77 on Sunday. With the loss, the Fever are now 0-2 on the young WNBA season.
Liz Cambage led the Sparks with 22 points and 11 rebounds in the win. Britney Sykes had 17 points and added five steals for L.A.
Fever head coach Marriane Stanley explained why Cambage was able to get going, saying, "When she gets free and we're not pressuring the ball and she's easy to find, that makes it tough."
The Sparks scored 58 points in the paint as they took advantage of a very young Fever frontcourt. "We can't give up 58 points in the paint," Stanley said. "Tonight they didn't get the 3-ball going but there was a lot of damage in the paint."
L.A. was only 1-for-10 on 3s, but the Sparks still shot 47.9 percent from the field.
Rookie guard Destanni Henderson shined for Indiana in a losing effort, as she scored 19 points. Kelsey Mitchell shot 6-of-20 and had 15 points and seven assists for the Fever. NaLyssa Smith—who the Fever drafted second overall last month—finished with 13 points and nine rebounds.
"I felt good seeing the ball going into the basket and being able to push in transition," Henderson said.
The Fever had 18 turnovers in the game, which played a big part in the loss. The Sparks were able to score 14 points off Indiana's turnovers.
"I'd love to have another five possessions in this game at critical points," Stanley said. Stanley acknowledged that the team's high-tempo offense contributes to some of the turnovers, saying, "I expect a little bit of turnovers, but some of our turnovers are unforced."
Despite the 18 turnovers, the Fever were able to outscore the Sparks 22-6 in fastbreak points. With five rookies all getting significant playing time for Indiana, fast-pace action is to be expected.
Stanley thinks there is a silver lining after taking the loss on Sunday. "All the experiences that we acquire now are going to be fundamental to us building and growing and being better in August than we are in May," Stanley said.
"We have to learn from that as quick as possible and reflect and then bring it to the next game," Henderson said.
The Fever will have to regroup quickly, as they will remain home to host the Minnesota Lynx on Tuesday night.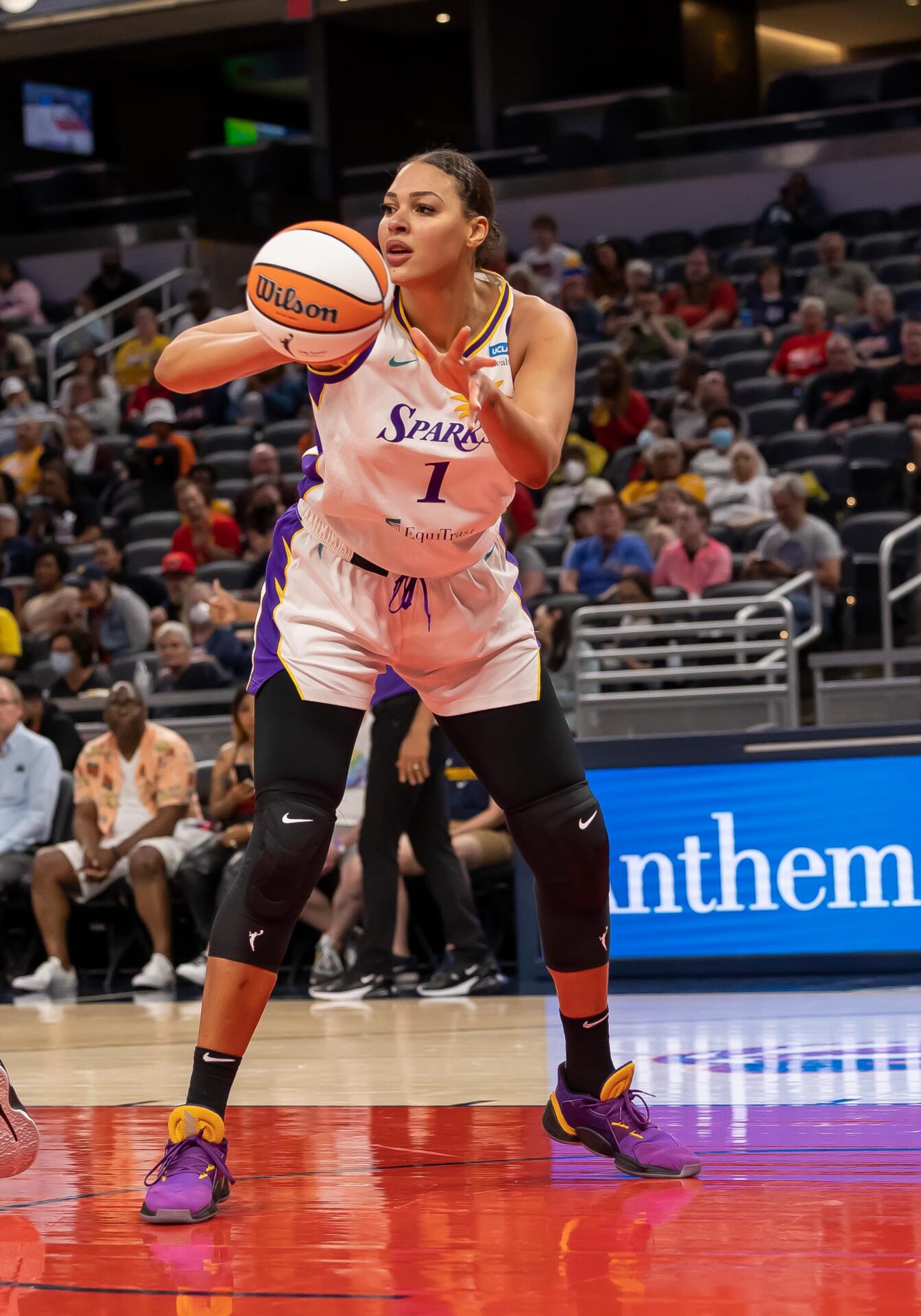 Zion Brown is a sports reporter for NextGen Sports, a collaboration with The Recorder Media Group. Pictures provided by Walt Thomas.