In the biggest draft in franchise history, the Indiana Fever used all four of their first-round picks in the 2022 WNBA Draft. In total, the franchise made seven selections — the most of any team on Monday night.
As expected, the Fever selected Baylor forward NaLyssa Smith with the second-overall pick in the draft. Smith averaged 22.1 points per game and 11.5 rebounds per game for a 28-7 Baylor squad in 2021-22. Smith was the unanimous Big 12 Player of the Year and was named to the Big 12 All-Defensive Team.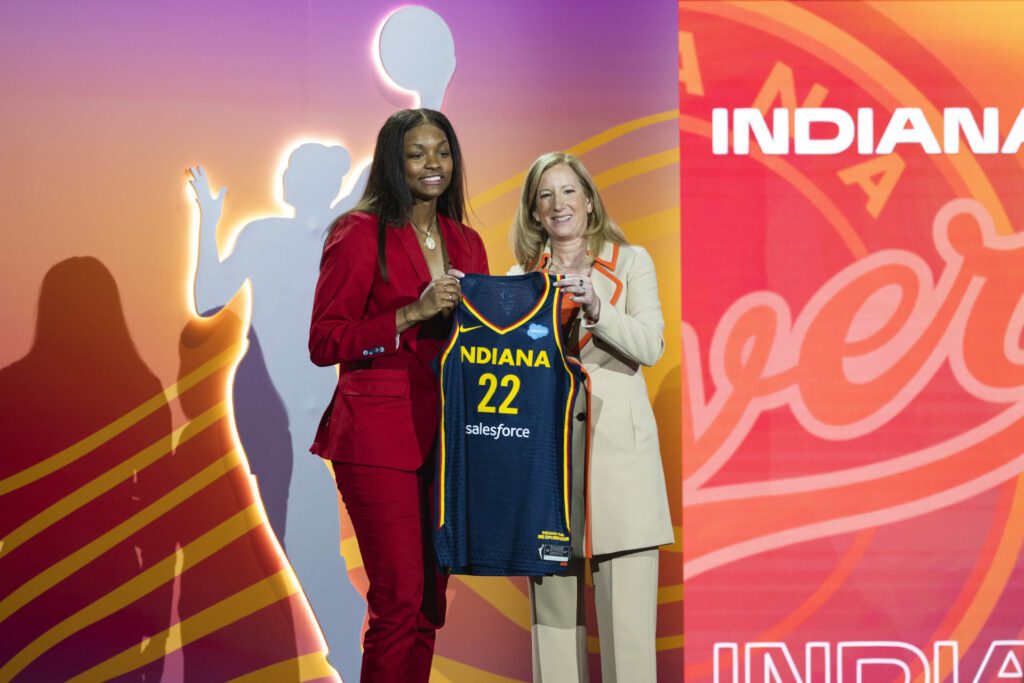 Smith is prepared for the transition into the pros, saying she's working on "getting stronger and getting more in shape." Smith noted that the WNBA "is a lot faster" than college basketball.
"We're thrilled to have NaLyssa," head coach Marriane Stanley stated. "She's a banger, she's a skill player, she's an energy person." Stanley says Smith has a "big upside and a bright future in the league."
Smith will be joined by Louisville forward Emily Engstler, who the Fever took fourth overall. Engstler, who transferred from Syracuse to Louisville for her senior year, was named to the All-ACC First Team and was on the conference's All-Defensive Team. Engstler is a versatile wing who averaged 2.7 steals per game and 1.8 blocks per game in her final year at Louisville.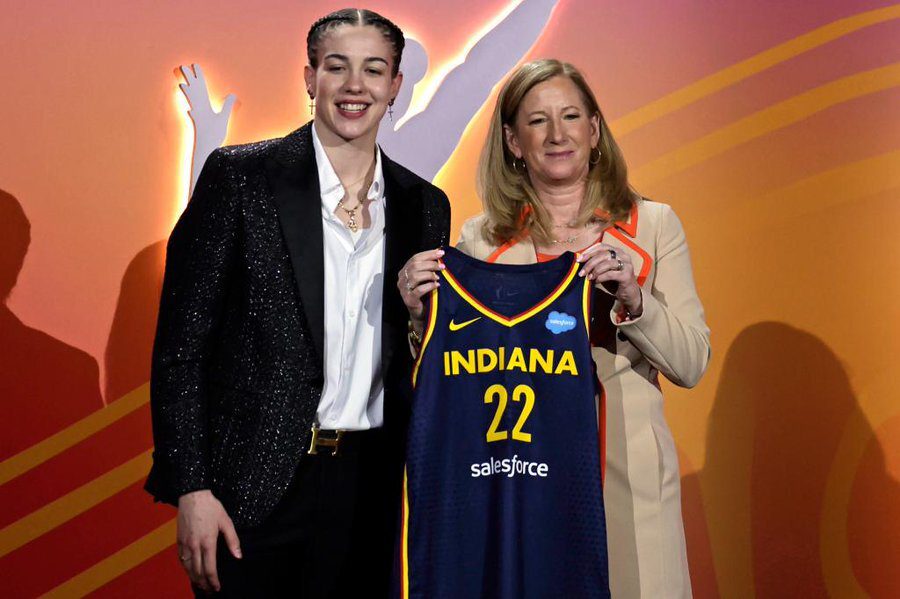 "My defense has brought me a long way," Engstler said. "I've really taken pride in loving to do it. Some players like to do it, but a lot don't." Engstler feels her defense will translate "perfectly" into the WNBA.
Enstler sees her and Smith as a great pairing. "She has a motor," Engstler said. "You want to play with girls who have motors, who want to be there. So that'll be very exciting and I think we'll bring a lot to the program."
With the sixth pick, the Fever drafted Stanford guard Lexie Hull. Hull averaged 12.5 points per game and shot 39.3 percent on 3s for the Cardinals in 2021-22. Hull, who won a national championship at Stanford in 2021, was named All-Pac-12 and was on the conference's defensive team. Coming into the night, Hull was projected to be taken in the second round.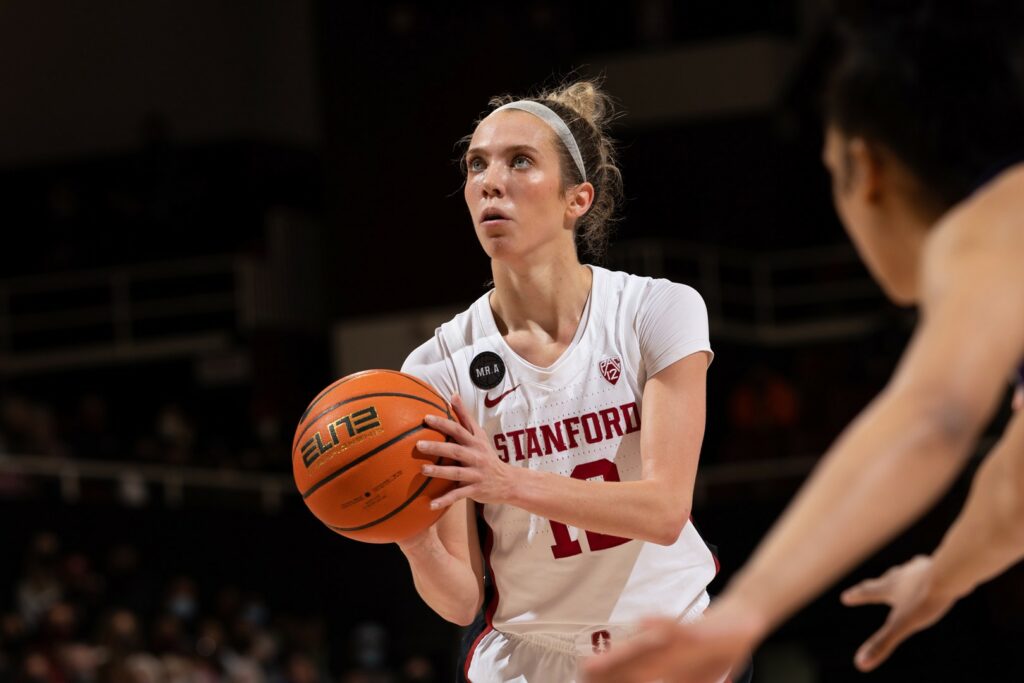 Fever general manager Lin Dunn believes that drafting Hull that high was worth it. Dunn says the Fever felt they needed to take Hull with the sixth pick to get her. "Had we not taken her at six, then we wouldn't have got her at ten," Dunn claimed.
Dunn and the Fever used that tenth pick on Smith's college teammate, center Queen Egbo. Egbo averaged 11 points per game, 8.4 rebounds per game and 1.8 blocks per game this year while sharing the frontline with Smith.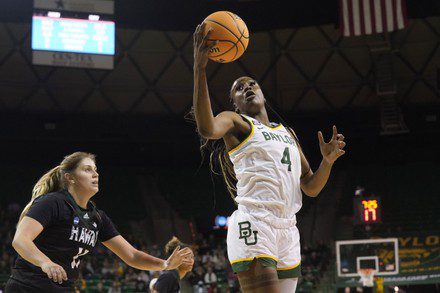 "The fact that they played together is a plus," Dunn claimed. "I think Queen's going to come in here and be her own person just like NaLyssa will."
Three of the Fever's four first-rounders were frontcourt players, as the organization will look to replace the production of center Teaira McCowan. McCowan was dealt to the Dallas Wings in March, in a deal that landed the Fever the fourth and sixth picks.
Stanley isn't concerned about the fit of these frontcourt players, saying "They're not the same, even though they're frontcourt players," Stanley said, adding that she likes the "skilfulness" that each player brings to the roster.
With the 20th overall pick and eighth pick in the second round, the Fever drafted South Carolina guard Destanni Henderson. Henderson, nicknamed "Henny," was second in scoring on the Gamecocks' national championship roster this season. Henderson scored a game-high 26 points in South Carolina's dominant championship game defeat of Connecticut.
"To know that we've got a guard who helped South Carolina win the national championship this year coming to our backcourt, that's huge," Stanley said.
A social media darling, Henderson is well known for her fashion. In 2020, Henderson began a streetwear clothing line, Clothing by HP (stands for Hennything's Possible). The brand's Instagram has nearly 17 thousand followers.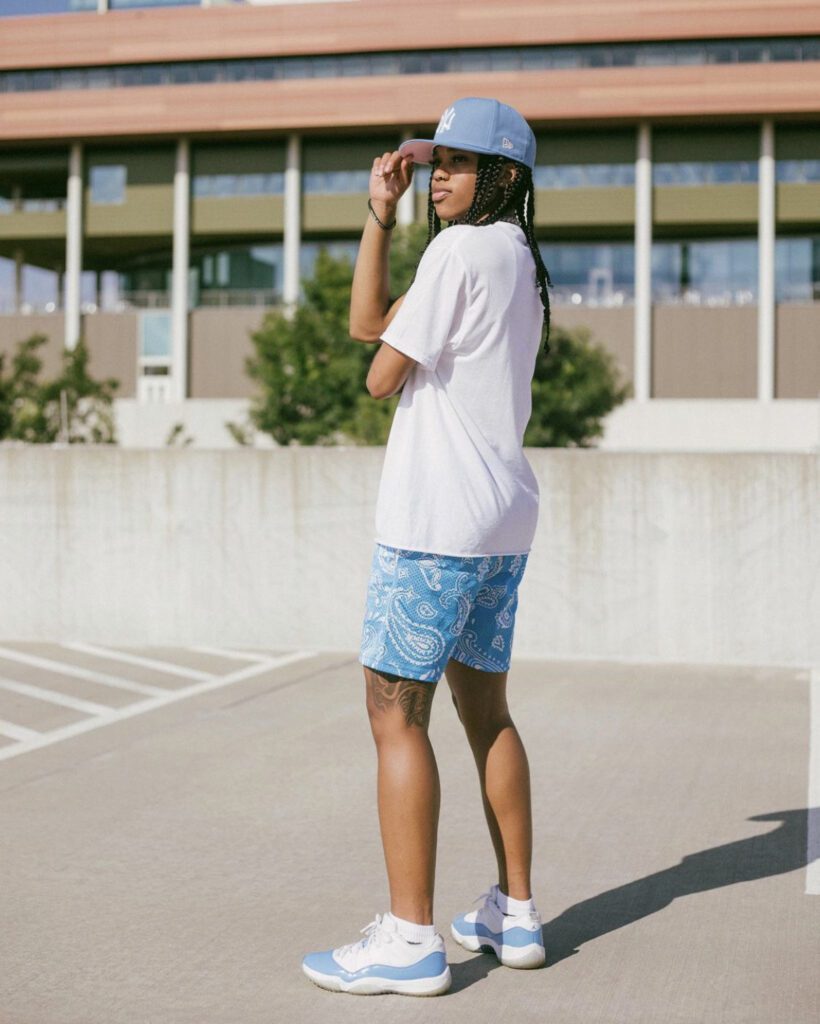 The Fever began the third round by taking Jackson State center Ameshya Williams-Holliday 25th overall. Williams-Holliday averaged 19.2 points per game and 11.4 rebounds per game for Jackson State in 2021-22. She was the SWAC Player of the Year and Defensive Player of the Year.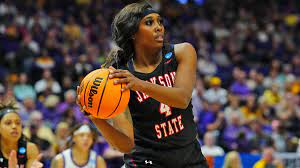 Staying in-state for their final pick of the night, the Fever selected Indiana's Ali Patberg 34th overall. Patberg, a Columbus native, began her college career at Notre Dame before spending four seasons at Indiana. Patberg has been in college since 2015-16 as she's missed two full seasons due to injury and transferring.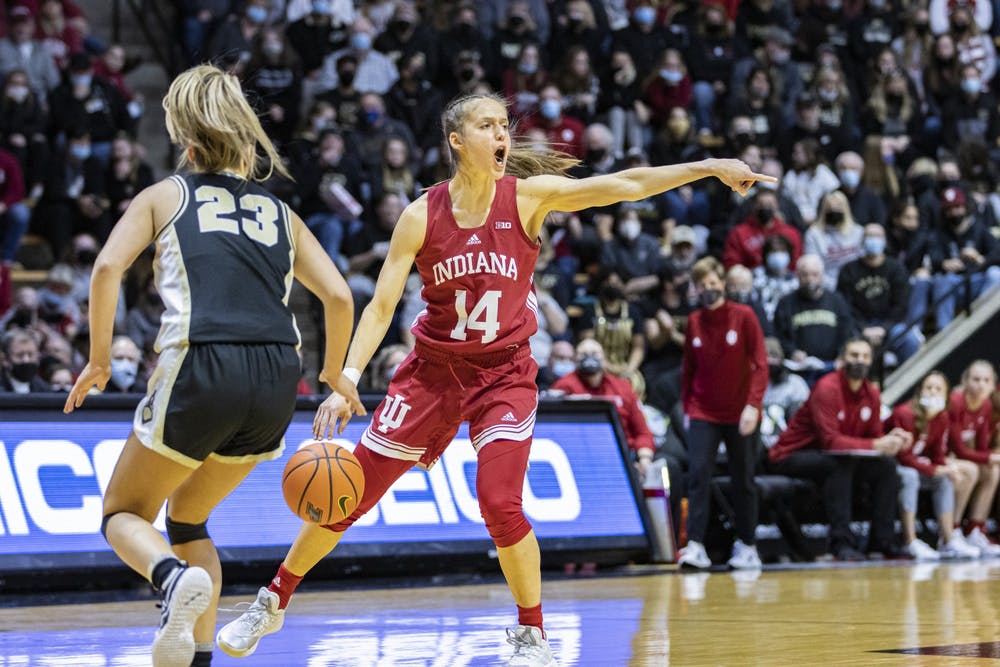 Dunn says the team favored the 25 year old's experience and maturity in the draft process. "She's bigger, a little stronger and a little tougher than a normal rookie."
With this many draft selections and only a maximum of 12 players allowed on a regular-season roster, the Fever will have some tough choices as to who makes the final team.
"It is so difficult to make a roster in this league," Stanley said. "You have to be willing to compete, not only everyday but at everything."
Stanley feels that the "energy and motivation to compete is strong" in all seven players the Fever drafted.
Monday was one of the biggest nights in Fever history. The franchise hasn't reached the playoffs since Tamika Catchings' final season in 2016. The Fever have begun the complete rebuild of the roster, and NaLyssa Smith will highlight that rebuild.
With this year's draft it looks as though the Fever have taken a big step toward returning to prominence in the WNBA.
Zion Brown is a reporter with the NextGen Sports/Recorder Media Group Collaboration.