The Fever announced on Wednesday that Marianne Stanley will no longer be the team's head coach.
The coaching change comes after a 95-90 road loss to the Chicago Sky on Tuesday night. The defeat was the Fever's fifth-consecutive loss, giving the team a 2-7 record.
"With this new group of players, it is time for our organization to go in a different direction. This was a difficult decision, and we wish Marianne the very best in the future," interim general manager Lin Dunn said in a press release.
Dunn, who was the Fever's head coach from 2009 to 2014, took over as interim GM after Tamika Catchings resigned from the position on February 14. Dunn and Stanley worked together in April when the Fever drafted four first-round players and seven players overall (five who remain on the team) in the WNBA Draft.
In the press release, Stanley said, "I want to thank the Simon family and the Fever organization for the opportunity to lead this team over the past two and a half years. I look forward to the next chapter in my basketball journey, as well as being able to spend more time with my family."
Stanley finished with a 14-49 record as the Fever's head coach. That makes a winning percentage of 22.2 percent in under three seasons with the Fever. Stanley was the WNBA Coach of the Year with the Washington Mystics in 2002, and she will be inducted into the Naismith Memorial Basketball Hall of Fame in September.
Assistant coach Carlos Knox will take over as the team's interim head coach for the remainder of the season. Knox played men's basketball at IUPUI from 1994 to 1998, and he holds school records for most career points, single-season points, single-game points and many other school scoring records.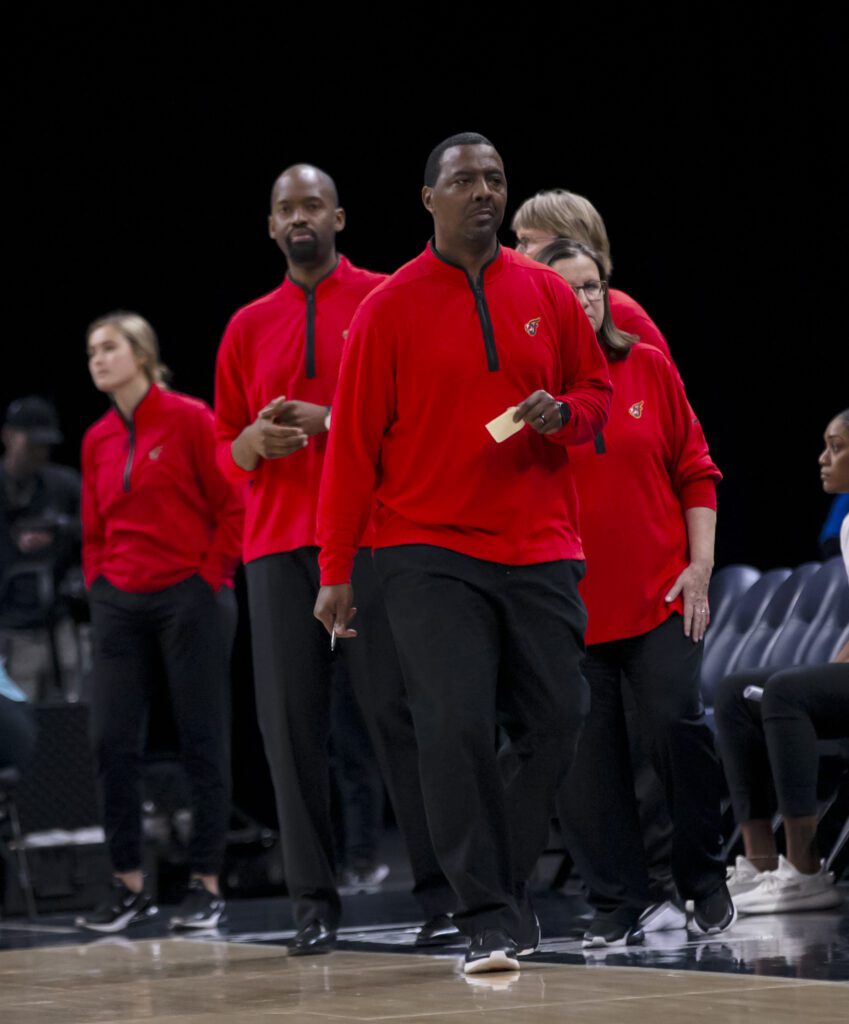 Knox was added to the coaching staff in December after serving two years as an assistant women's basketball coach at the University of Cincinnati. Knox was an assistant with the Fever in the past before rejoining the organization in December.
The Fever will host the L.A. Sparks in a game that will signify lots of change for this year's squad. Not only will it be Knox's first game as head coach, but it will be the first game of the season for the Fever at Indiana Farmers Coliseum, after playing the first five home games at Gainbridge Fieldhouse.
Zion Brown is a sports reporter for NextGen Sports, a collaboration with The Recorder Media Group.