It is no secret that sports and entertainment are a driving force of revenue for Indianapolis, but what about the arts?
The Indy Arts Council announced during its annual Start with Art fundraiser that the nonprofit art scene in Indianapolis alone has an economic impact of approximately $440 million annually. From Naptown African American Theatre Collective to Indy Dance Council to GANGGANG, Indianapolis' art scene shows no sign of slowing down, said Julie Goodman, president and CEO of the Indy Arts Council.
"The arts are a reflection of our humanity, the role of arts in society is to help us grow and evolve as people," Goodman said. "It's an expression of experiences and values. The arts in Indianapolis are all in in continuing to advance racial and socioeconomic equity and access. The more investment we make, the more momentum we're generating."
For this momentum to continue, there needs to be continued support for art and artists from city officials, public institutions and residents alike — which goes beyond funding, City-County Council President Vop Osili said.
"It's actually making sure that there is a fuel for the opportunities to exist," Osili said. "We've got to help support the funding of it, and then we've got to attend, and then we've got to put the various agencies within our city to the task to promote them as well."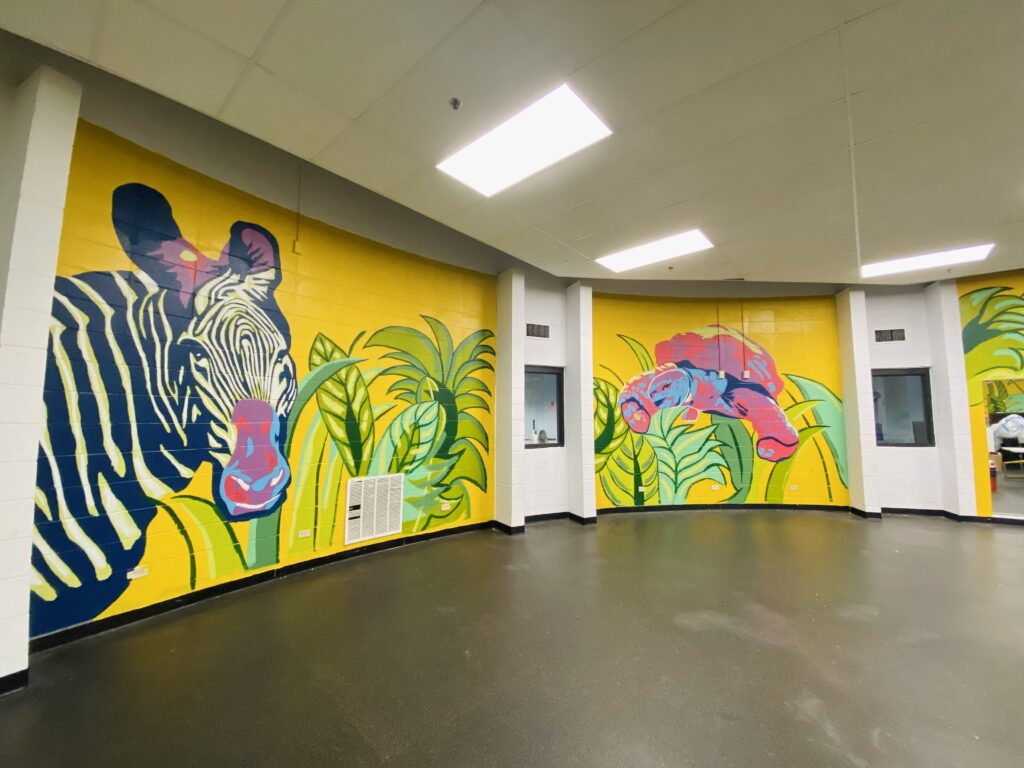 The Indy Arts Council, which has been serving the city of Indianapolis since 1986, is responsible for bringing the community together around equity, inclusion and access to the arts and cultural experiences — from Art & Soul and Gallery 924 to sponsoring events like Indy Jazz Fest and BUTTER — all in an effort to foster "meaningful engagement in the arts by nurturing a culture where artists and arts organizations can thrive."
However, Goodman said the social impact of arts simply cannot be overstated, as it has brought "life back into the city" following the pandemic. Like many cities across the globe, Goodman said things are changing for artists and creatives as Indianapolis goes through a "cultural renaissance."
Indianapolis was put in a national spotlight following the third iteration of BUTTER, the Black fine art fair created by Indy-Based cultural development firm GANGGANG. Since 2021, BUTTER has continued to bolster the city's economy, alongside its increasing cultural and social impact, drawing record numbers of guests from across the U.S. and gaining the attention of major media outlets, such as the New York Times, Ebony Magazine and Forbes.
READ MORE: Beyond BUTTER: The creamy center of 'the nation's most popular art fair'
This year alone, the fair saw more than 11,000 attendees over Labor Day weekend, which brought in $60,500 in shop sales and $285,392 in art sales, Keri Kirschner, communications strategist for GANGGANG, told the Recorder.
"It's not just the Indy 500; suddenly, only after three years, now we're talking about this new art fair, the nation's most popular new art fair," Mali Bacon, executive director of GANGGANG, said. "We're talking about how to make Indianapolis an equitable city and how we're leveraging the arts to do that here. And so, that's the bigger conversation that we're going to want people to notice."
Indianapolis also drew negative national attention for Newfields' culturally insensitive job posting in 2021. After Dr. Colette Pierce Burnette took over as Newfields' CEO in August 2022, her first act of business was opening "We. The Culture" — an exhibit featuring art from The Eighteen Art Collective, a group of artists responsible for the 2020 Black Lives Matter mural on Indiana Avenue.
Although the exhibit is set to close Sept. 24, one year after its opening, Burnette said the institution still has a role to play.
READ MORE: Serendipity for Newfields: 'We. The Culture' opens shortly after new CEO begins
"We are on this journey to be able to say that we're intentionally doing that. It will take us time; we are 140, so it's like telling my 88-year-old mother, 'I need you to change your ways,'" said Burnette.
This kind of change and growth needs to be a conscious one, Burnette said, and not just for Newfields, but for all cultural institutions. The biggest way they can work to foster and bolster the art community in Indianapolis is to work together and move beyond the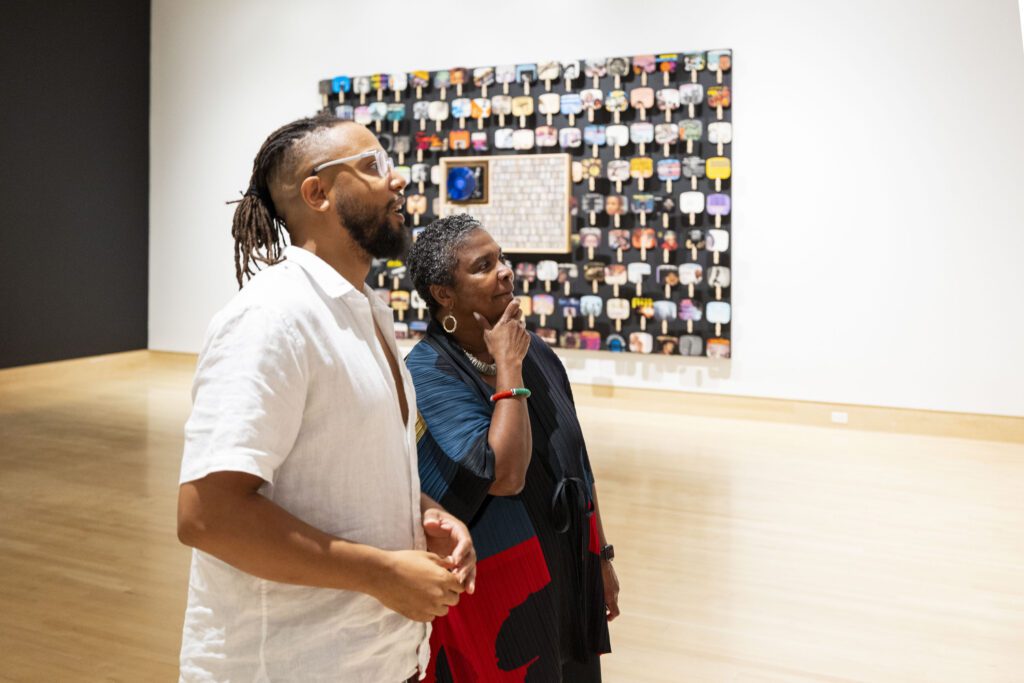 "Midwest modesty," to be able to tell their real narrative — the true story — and make sure people understand their goals to be an open, inclusive anchor institution.
"You want to go fast, go alone. You want to go far, go together," Burnette added. "We are on this long journey to be an anchor institution, and we cannot do that alone. So, we have got to invest in organizations who have parallel ambitions to ours, which is to enrich lives."
Indy Parks and the Department of Metropolitan Development use their respective budgets to invest in the arts through various forms of public art, Phyllis Boyd, director of the Department of Parks and Recreation, said. This includes things such as Spark on Monument Circle, commissioning local artists to paint public murals and residency programs at Garfield Park Art Center.
"A big takeaway from our perspective is that folks are seeing our park spaces as spaces for arts and culture in addition to being spaces for the typical park activities, like nature, engagement, sports and recreation," Boyd said. "You can go to a park and go for one reason and then experience some beautiful public art, and I think that's one way that it shows up in our spaces."
Indy Parks saw a 7% increase in arts and cultural programs offered and an 8.5% increase in attendance, Boyd said. In the last year, she said historic investments have been made to upgrade park facilities such as the Frederick Douglass Family Center.
By the end of the year, Boyd said this will be the city's largest family center in the park system — complete with wall spaces for murals, a community hall, stage for live performances and programming.
"I think the more that we can provide opportunities for artists and for the community to engage in art, you know, the better," Boyd said. "And when we get to work with artists and help them get experience and exposure, that can help them with their careers, expand their work."
Contact staff writer Chloe McGowan at 317-762-7848 or chloegm@indyrecorder.com. Follow her on Twitter @chloe_mcgowanxx.