On Tuesday, the Connecticut Sun officially announced that guard Jasmine Thomas tore her right ACL against the Fever on Sunday. Thomas will miss the remainder of the 2022 WNBA season.
With 2:10 left in the first quarter, Thomas went down and stayed down on one end of the court as play continued on the other end. Thomas had to be helped up and was immediately sent to the locker room. In the middle of the second quarter, Thomas was ruled out for the rest of the game, as the Sun won 92-70.
Thomas, a 12-year pro, had missed only seven games in her career prior to this ACL injury.
"Of course, I'm sad that I won't be able to continue playing on the court with this special team," The 32-year-old said in a press release. "I will continue to be a vocal leader and support my team from the sidelines."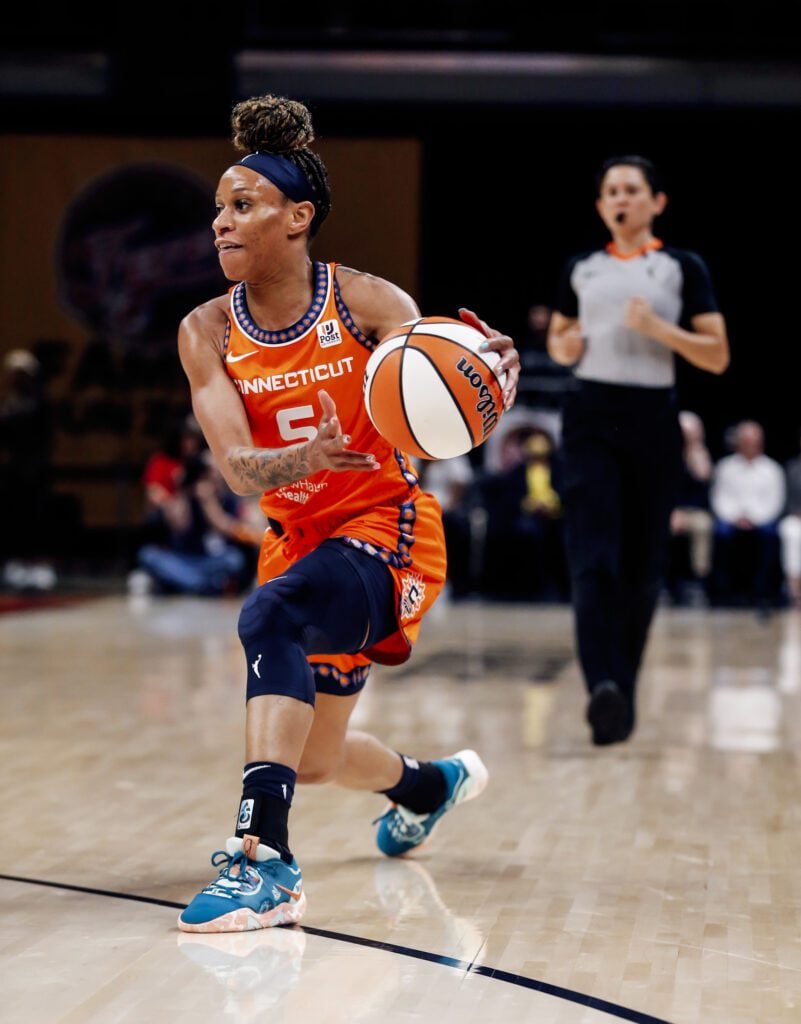 Thomas was named an All-Star in 2017 when she averaged 14.2 points per game and 4.3 assists per game. She is known for her defensive tenacity and has been voted to an All-Defensive Team five times, including last season when Thomas was on the All-Defensive Second Team.
The Sun hold a 4-2 record and have championship aspirations after having the best record in the league last year and losing in the WNBA Semifinals to the Chicago Sky. Connecticut will have to chase a championship without the veteran presence of Jasmine Thomas.
Zion Brown is a sports reporter for NextGen Sports, a collaboration with The Recorder Media Group.